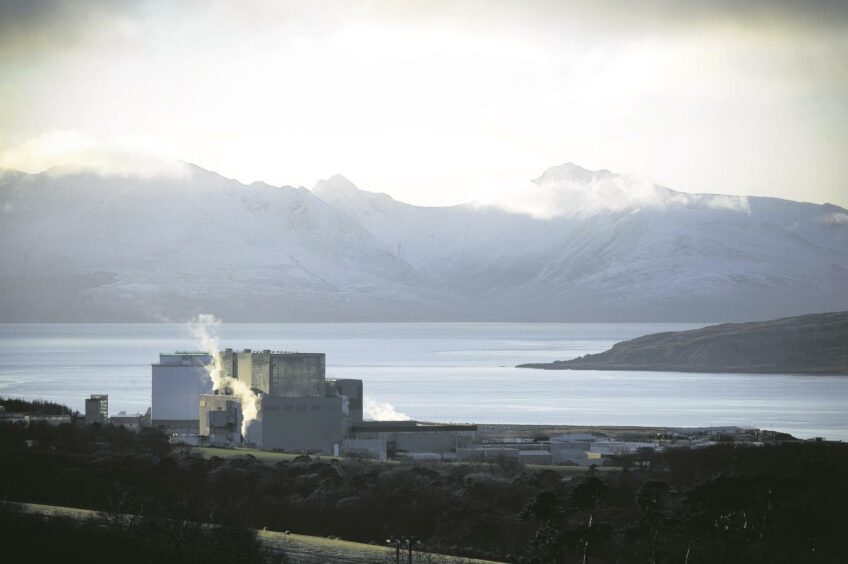 A pair of trade unions have been left exasperated after a planned debate around the future of nuclear energy in Scotland faltered.
Prospect and the GMB had intended to submit a motion at the Scottish Trades Union Congress conference, which is being held in Aberdeen, committing to nuclear power as part of a just transition.
But they opted to withdraw it after fellow unions indicated they planned to oppose the motion or to abstain.
And there are concerns about the message this sends to the scores of people working in the nuclear industry north of the border.
In a statement, Prospect and the GMB said: "We had hoped today to debate and discuss how we build upon the STUC's balanced energy policy including nuclear power, in particular new nuclear technologies such as small modular reactors, to deliver both de-carbonisation and Just Transition for Scotland.
"We understand that amongst our broad movement there are different views. It is hugely disappointing however when Unions embedded in the nuclear industry feel unable to support their own members in that industry, especially those working to design and build these new technologies. As a result Prospect and GMB have withdrawn our motion (Motion 15 at today's STUC Conference) and we will be engaging with our nuclear industry colleagues on how we address this damaging issue."
A divisive subject
Despite being a low carbon, reliable source of energy, nuclear power remains a controversial topic in Scotland, as well as overseas.
Holyrood recently pledged to block any attempts to bring new nuclear developments to Scotland, despite a commitment in the UK energy strategy to deliver up to eight fresh reactors.
Michael Matheson, Scotland's energy secretary, described it as the "most expensive form of electricity", adding that there are environmental and safety concerns.
As reported in the Press and Journal earlier this month, he said: "We oppose nuclear for three reasons. The environmental impact lasts for generations and the taxpayers today have to pay for it.
Mr Matheson added: "There are safety concerns because when problems happen they are significant.
"And thirdly, it is the most expensive form of electricity that we choose to produce."
New nuclear could 'kick-start' a just transition
One of Scotland's two nuclear power stations recently shut up shop after more than four decades.
The loss of Hunterston B means Torness Power Station, near Dunbar, is now the only operating reactor north of the border.
It comes at a time when energy security and enabling a just transition are at the forefront of government agendas.
The GMB says new nuclear would "kick-start a failing jobs transition", adding that workers are being "let down" by a lack of green job creation.
Drew Duffy, Scotland senior organiser for the union, said: "Neither Scotland or the UK can meet its net zero targets without new nuclear capacity. Nuclear is a viable, clean, and constant source of low-carbon electricity generation, supporting thousands of direct and indirect jobs. It's role in our future energy mix should not be in doubt.
"That's why the withdrawal of the motion only serves to fuel the worrying complacency surrounding energy and industrial policy in Scotland, and energy sector workers, many of them trade unionists, will be looking on with real concern.
"The facts are that Scotland is losing tens of thousands of offshore wind manufacturing jobs to the rest of the world, there's constant ambiguity over the domestic oil and gas industry that we'll still need, and nuclear workers are being told they have no future in Scotland."