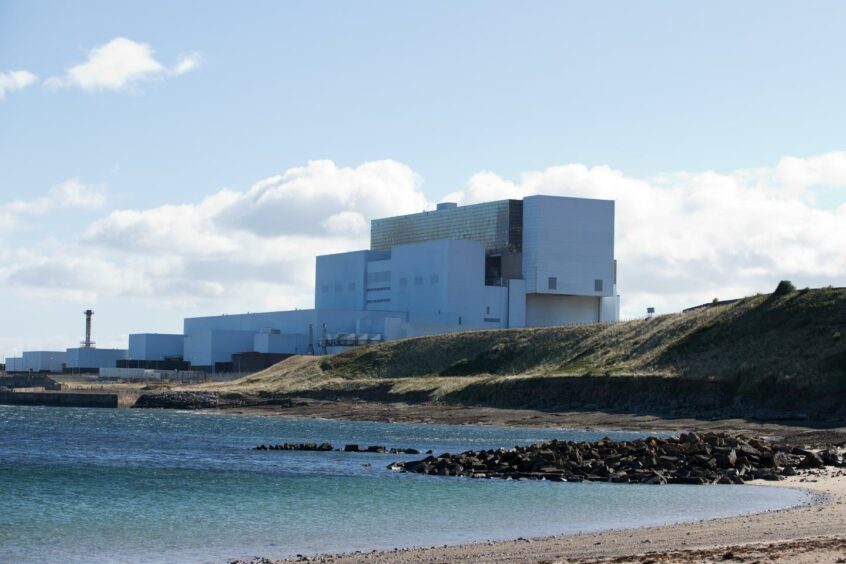 Obsolete and bad information is plaguing the debate around new nuclear power developments in Scotland, according to one of the UK's leading energy lawyers.
Andy Renton, principal at legal firm Castletown Law, says current discussions lack the "detailed facts" required to reinforce energy security and bring down carbon emissions.
Global scientific opinion is in consensus that net zero is impossible without nuclear power, he said.
It faces a great deal of hostility though, with opponents often branding it damaging, expensive and a public safety risk.
Such claims are built on outdated information and bad data, Mr Renton says, and an "examination of the facts" is needed to demonstrate the energy source's potential.
He said: "Nuclear energy is misunderstood. Despite being a safe, low carbon and cost-effective source of energy, it has been seen as a last resort. We desperately need to reduce our reliance on fossil fuel generation and the science shows that nuclear power, alongside renewables, is an essential part of that transition."
Issues and benefits of nuclear energy will be discussed at an event at Edinburgh's Signet Library on May 24.
A number of experts will address an audience of industry and political attendees.
Simon Stuttaford from Castletown Law will open the event, followed by George Tarambikos from Holtec Britain, a manufacturer of nuclear plant technology.
Mr Renton said: "The wind doesn't always blow and the sun doesn't always shine, as we know only too well in Scotland. Nuclear is a safe, clean and cost-effective way of ensuring sustainable and reliable power without having to rely on hydrocarbons.
"This isn't about one clean energy source versus other. It's about focusing on creating a sustainable energy mix for the planet which gets us to net zero in an acceptable timeframe. Fossil fuels are stable and well-tested but contribute to air pollution and carbon emissions. Taking them out of the mix means they have to be replaced by something else – new nuclear capability lets us balance the energy mix with renewables.
"Providing a long-term dependable power source at a predictable cost for the next 50-60 years is a vital component to investment in industry and economic growth. This applies everywhere, not just in Scotland, and the project demand for power generation in the coming 10 years is multiples of current production capability.
"The objective must be not to supplement existing fossil fuel generation, but to replace it and provide low carbon power generation for future needs. These needs will include significant power consumption in the production of green hydrogen as a complimentary low carbon fuel source to nuclear."
Recommended for you

AREG becomes latest group to move into Aberdeen's ETZ