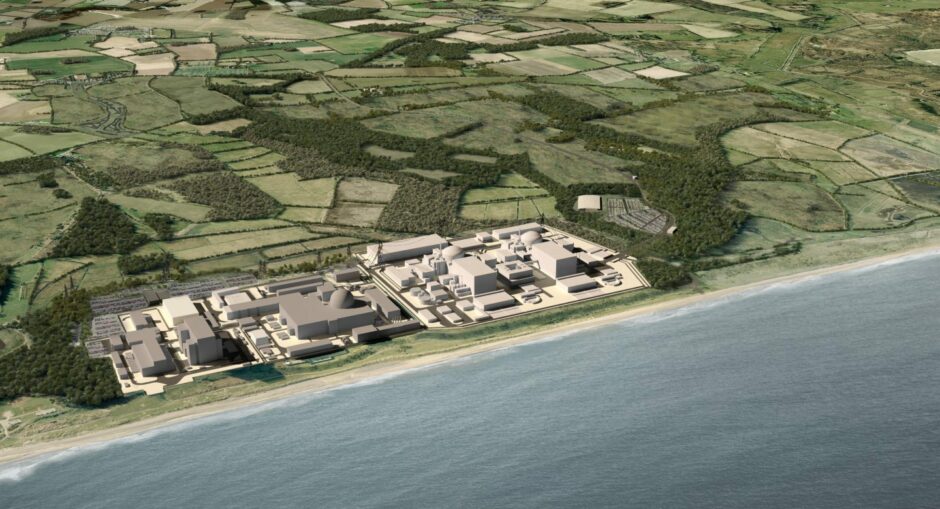 The Government is to press ahead with building a new nuclear power plant at Sizewell C in Suffolk, the Chancellor announced.
Jeremy Hunt told MPs the project will create 10,000 highly skilled jobs as well as providing reliable, low-carbon energy to six million homes.
The autumn statement said that subject to final approvals, contracts will be signed with relevant parties, including EDF, by the end of this month.
Doubts were raised last month after reports that the multi-billion pound project could be axed.
But the Chancellor said the Government would invest £700 million in Sizewell C, adding that it was the first state backing for a nuclear project in over 30 years.
He said: "There is only one way to stop ourselves being at the mercy of international gas prices: energy independence combined with energy efficiency.
"Britain is a global leader in renewable energy but we need to go further, with a major acceleration of home-grown technologies like offshore wind, carbon capture and storage, and, above all, nuclear."
Sue Ferns, senior deputy general secretary of Prospect union, said: "The Government's reiteration of its commitment to Sizewell C is welcome but merely restating previous announcements is not enough.
"When are we going to get confirmation of the Government investment decision? This is not something that can wait. Potential investors are seeking assurances now and without their commitment, dependent on a firm decision from the Government, the project risks being holed below the waterline.
"Enough warm words – get on with what is necessary."
Campaign group Stop Sizewell C reacted: "If the Chancellor is looking for cheap, reliable, energy independence, he is backing the wrong project, as Sizewell C's ultimate cost and technical reliability are very uncertain and building it is reliant on French state-owned EDF.
"Greenlighting Sizewell C also loads more tax onto struggling households, who would be forced to pay a nuclear levy on bills for a decade before they could light a single lightbulb."
Recommended for you

UK government plans new oil and gas 'price shock' tax mechanism post-EPL