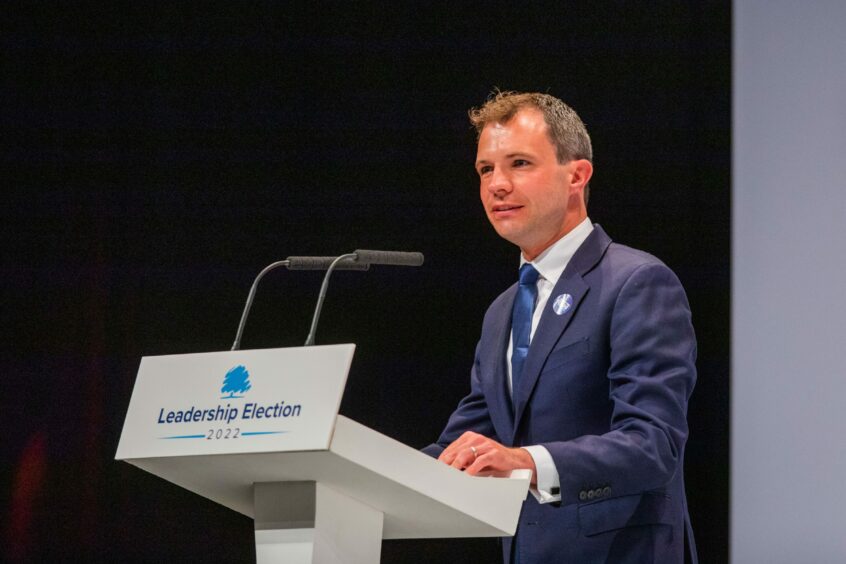 The SNP has warned new energy minister Andrew Bowie to keep new nuclear power out of Scotland.
Energy policy has long been one of the most contentious issues between the UK and Scottish governments, with disagreements around the future of oil and gas and potential new nuclear stations raging in recent years.
Now, the SNP has urged the UK Government to focus on renewables as opposed to the creation of new nuclear power, which they say would not immediately solve the country's current energy security issues.
According to a report from Politico, Mr Bowie is set to become the UK's first ever nuclear energy minister, putting the West Aberdeenshire and Kincardine MP at odds with the Government in Edinburgh.
The SNP's Westminster energy spokesman Alan Brown said: "Andrew Bowie must be taking up one of the most pointless ministerial positions in the UK government.
"If the Tories think they will bring down energy bills by building nuclear power stations that won't be ready for years to come then they are more delusional than we thought.
"Scotland is awash with renewable energy potential and Andrew Bowie should be focusing his efforts there, as it will create jobs for his constituents for decades to come and will ensure we are using Scotland's energy potential to the fullest."
He added: "Households across Scotland are desperate for solutions to sky-high energy bills now and nuclear power will not provide that answer – indeed, the Government has confirmed it will increase our energy bills.
"Scotland is rich with renewable energy potential and we cannot have our resources squandered once again by successive Westminster governments, that is why the only way we can harness the potential of Scotland's energy is by becoming an independent country."
The SNP's energy spokesman added that nuclear projects were "one of the most expensive forms of energy", with costs for building Hinkley Point C in Somerset rising to £33 billion according to reports this week, and the cost for the Sizewell C site potentially rising above £30 billion.
A UK Government spokesperson said: "Putin's weaponisation of energy has shown how vital UK energy security is, and nuclear sits at the heart of achieving our energy independence.
"Nuclear provides reliable and clean energy, thousands of new well-paid jobs across the country and will help us delivery the cheapest electricity in Europe by 2035.
"Anyone dismissing these obvious benefits of nuclear energy is doing a disservice to the British, and Scottish, people. The UK's Committee on Climate Change, the International Energy Agency and UN Economic Commission for Europe have all highlighted the important role for new nuclear electricity, in partnership with renewables, in helping the UK reach net zero."
Recommended for you

Energy minister opens new Edinburgh office for ScotWind developer