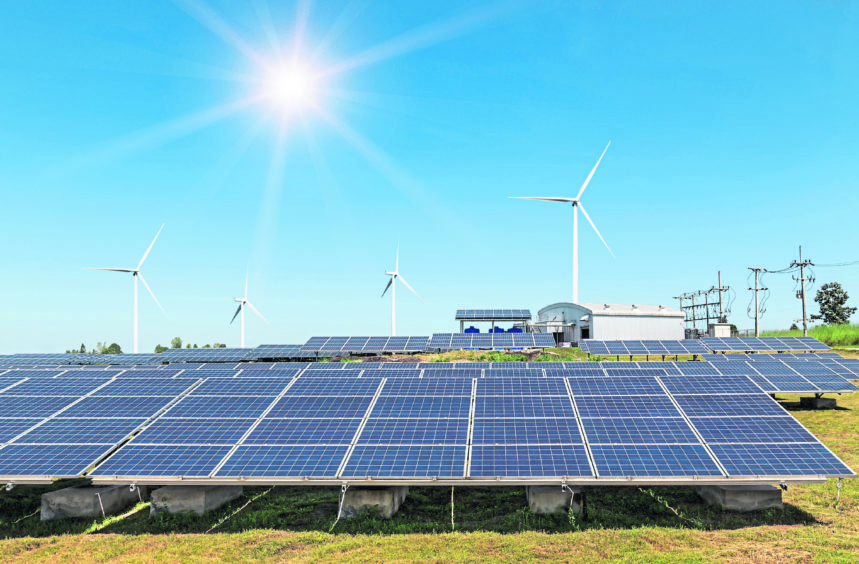 The UK Government is poised to drastically ramp up its renewables targets, according to reports.
Solar ambitions could increase from 14 gigawatts (GW), it current capacity, to 50GW, while offshore wind goals may jump from 11GW to 50GW.
Under the plans onshore wind targets would rise from 15GW to 30GW and nuclear from 7GW to 16GW, the Financial Times (FT) newspaper is reporting.
The broadsheet says the UK's business secretary Kwasi Kwarteng is planning to up the government's ambitions as part of the upcoming energy security white paper.
Discussions about the cost of signing off on six new nuclear power plants is currently delaying the publication of the document though, according to sources close to the FT.
After a period on the side lines, energy security is back in vogue following Russia's invasion of Ukraine last month.
In response to the attack Westminster hit the Kremlin with a range of economic sanctions, including a commitment to phasing out the use of Russian oil and gas.
Many other western governments have announced similar measures, sparking a surge in commodity prices.
In response ministers are trying to rapidly scale up the UK's domestic energy production to reduce its reliance on Russia and OPEC countries.
An energy security strategy is due to be published in the near future, though the intricate details about the white paper are currently unclear.
Trade body Offshore Energies UK (OEUK) recently revealed that the UK used more gas from Norway in 2021 than it did gas that was produced domestically.
In response to the news OEUK chief executive Deirdre Michie said energy security is now being a matter of "national security".
Recommended for you

UK Government to move 200 energy department civil servants to Aberdeen