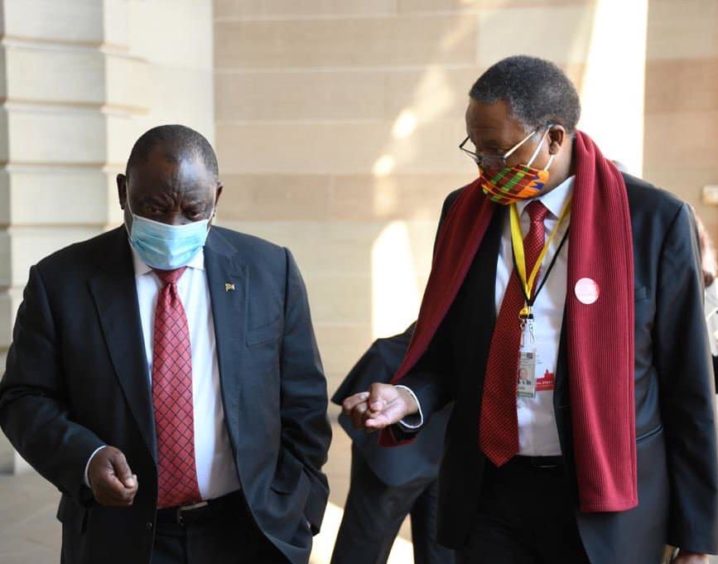 South Africa has launched a reconstruction and recovery plan, with power provision one of the key initiatives for improvement.
An address by South African President Cyril Ramaphosa set the rapid expansion of energy generation as one of the four priorities. Other areas singled out by the president include a massive infrastructure plan, employment stimulus and industrial growth.
COVID-19 has hit the country hard. As Ramaphosa noted, in the 220 days since the first recorded case, more than 18,000 people had died.
Ramaphosa said South Africa aims to secure "sufficient, secure and reliable" energy supplies within two years.
This target seems unlikely. Business Leadership South Africa (BLSA), responding to the plan, said that while power was a "central issue" for a recovery, two years is unrealistic.
Under the plan, South Africa will accelerate the Integrated Resource Plan (IRP). This will involve a "substantial increase" in renewable energy, battery storage and gas.
South Africa will add around 11,800 MW of new capacity by 2022, with "more than half" coming from renewable sources. In the short term, agreements will be reached with independent power producers (IPPs). These will involve the addition of more than 2,000 MW from existing projects by June 2021.
The country's Risk Mitigation Power Procurement Programme should provide another 2,000 MW of emergency supply within 12 months.
Work on round five of the renewable energy programme has begun, Ramaphosa continued. The country is also "taking further steps to enable power generation for own-use".
Liberalisation
Changes will come to the regulatory framework. These will allow new generation projects while protecting the integrity of the national grid, the president said in his address.
He also noted plans for dividing Eskom into three parts: generation, transmission and distribution. Such a move would bolster competition and ensure IPPs sustainability.
Eskom has been labouring under an unsustainable debt load, of 488 billion rand ($29.5bn). Ramaphosa said a long-term solution would be reached. This would build on the social compact on energy security, announced in September.
Under the framework agreement, customers are encouraged to pay for power supplies – an ongoing problem for Eskom – and discussion of cutting costs.
Ramaphosa also talked about driving new investment. The state will cut water and environmental licence times "by at least 50%", he said, and the Petroleum Resources Development Bill will be finalised.
The president also highlighted progress on fighting corruption. Work is ongoing to finalise the new national anti-corruption strategy.
South Africa will provide 100bn rand ($6bn) to create 800,000 jobs over three years. The country's economy shrunk by 16.4% in the second quarter.
BLSA said the country would need a new IRP, as the 2019 document "underestimated the gap in supply to come, which was based on unrealistic assumptions from Eskom on the energy availability factor". The group also criticised a lack of specifics around liberalisation in the energy sector.
"BLSA strongly supports all efforts to address the energy crisis, but we believe that it is important to liberalise the sector so that everyone from businesses to households can generate and contribute energy to the grid. This would rapidly lead to increases in supply."
Recommended for you

Ramaphosa paves way for power revolution