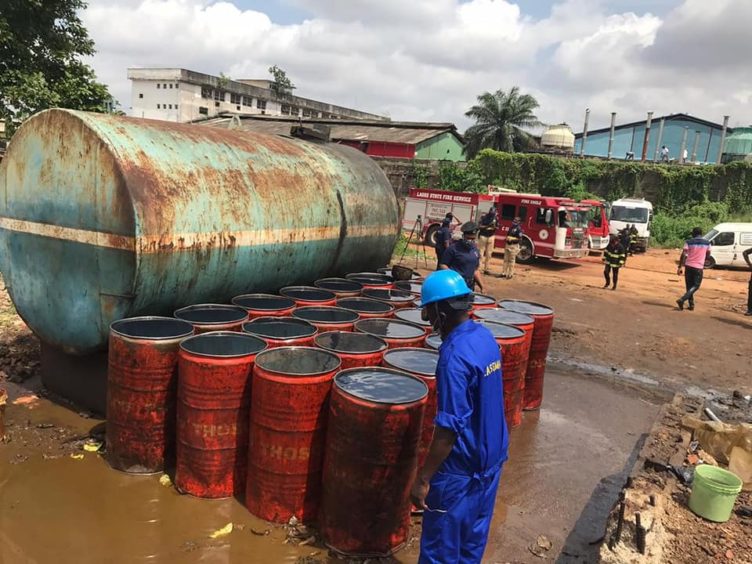 "Natural gas has a vital role to play alongside renewables" in Africa, African Infrastructure Investment Managers' (AIIM) managing director Sola Lawson told Energy Voice.
"We're working to make sure that what we do is in tune with what our investors want," Lawson said. Gas-fired generation provides dependable baseload, noting that the recommended level of renewable energy in a grid is around 20-25%.
AIIM has a strategy of investing in natural gas projects that "assist with effecting a clear transition from higher-cost, higher-carbon to lower-cost, lower-carbon fuel sources".
The two major markets are Nigeria and South Africa. Both of these hold strong potential in shifting away from higher carbon sources.
Installed power capacity in Nigeria is around 12 GW, Lawson said, although only 4 GW is actually available. As a result, people seek alternative sources of generation in order to meet their needs.
Behind the meter
"There's around 19 GW of diesel generation capacity in Nigeria. That's a vast amount of diesel. You can substitute this with gas, and layer on renewables, cutting costs and carbon," the AIIM executive said.
Renewables, specifically solar, can work to replace household or business diesel generators. "Nigerian customers, worried about the reliability of the grid, have wanted a generation source behind the meter on their premises. Given the rapid drop in the price of solar and batteries, that can be priced at a discount to diesel."
The question of cost is critical. Customers take a decision on whether to opt for diesel or solar only because of cost. As prices of solar and batteries have fallen, the economics of opting for the renewable source "have become compelling", Lawson said.
"Governments could take steps to encourage that, cutting duties on solar panels for instance. There is massive scope for power substitution."
Increasingly, investors such as AIIM will opt to work with companies rather than governments, particularly given pressure on state budgets linked to COVID-19. The pandemic has reduced the flow of cash to governments, which is translating into delayed payments – and even the possibility of defaults.
This all acts to make the case for a move away from centralised grid power.
"Corporate offtake is becoming increasingly common. There's an increasing acceptance that this model provides more regular cash payments than trying to gold plate a structure with a utility that is struggling," Lawson said. "Credit quality is the key."
South Africa
Similar opportunities are available in South Africa, where Eskom is struggling to keep the lights on. "The country's risk mitigated IPP programme is probably the only one on the continent where you will see sizeable new thermal on-grid IPPs being built in the next 12 months," Lawson said.
Cutting carbon emissions while increasing energy access is where the Paris Agreement is seen as colliding with Africa's power needs, but this does not have to be the case.
"Most African states are signatories to the Paris Agreement. Moving away from dirtier fuels will help achieve climate goals. They can work to stimulate generation while keeping one eye on complying with those Paris obligations. Targeting coal is one area for improvement," he said.