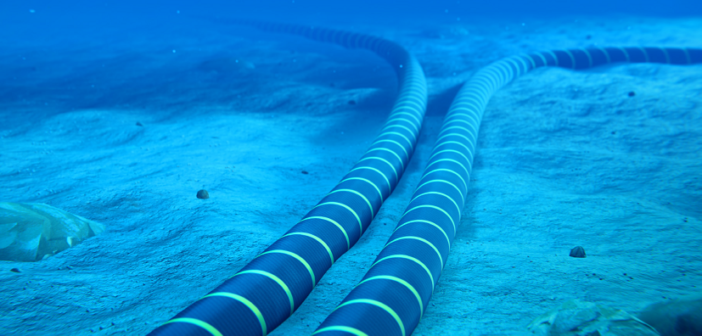 Of all the things the UK is internationally renowned for, good and reliable weather certainly isn't one of them.
Though this rarely extends to anything more than being a mild inconvenience, for energy sources that rely on the elements, it's a real challenge.
Wind and solar developments only produce energy when the conditions are right, presenting a problem for the national grid as it tries to match supply with demand.
The obvious counter to this is the mass use of battery storage but UK-based Xlinks is hoping to throw another option into the mix.
The firm is proposing building 3.5 gigawatts (GW) of onshore wind and 7GW of solar in the Moroccan Sahara, with the intention of transporting the energy produced thousands of miles for use in the UK.
Xlinks, which is headquartered in Billericay, Essex, is also proposing to build a significant energy storage system to allow the project to supply the grid 24/7.
Richard Hardy, senior project developer at Xlinks, said: "Both offshore and onshore projects are going to be a crucial factor in getting the UK to net zero. However, there are some difficulties with managing a network that's completely reliant on wind.
"Generation dips for a few consecutive days can cause big problems and lithium-ion batteries can't really assist with that.
"By having the solar panels in the Sahara it's obviously very reliable, as is the wind. More importantly, it's not correlated with the output in the UK meaning the project will be able to provide firm and flexible power from low carbon sources."
In order to transport the energy produced in the Sahara Desert, Xlinks plans to use two 1.8 GW, high-voltage, direct current (HVDC) cables, meaning, from the UK's perspective it would be a 3.6GW project.
The wires would run up the north-west coast of Africa, past the Strait of Gibraltar, along the west coasts of Portugal, Spain and France, before crossing the English Channel and feeding into the grid.
At around 2051 miles, the firm claims that makes it the longest subsea cable ever proposed.
Hardy said: "About a year ago Global Marine conducted an offshore route assessment and really looked at three different options for us.
"The one we're progressing with has a maximum depth of 700 metres and that's well within the limits of other comparable projects. We've had a technical feasibility study done on that to verify it."
As expected with a project of this magnitude, the costs involved are extensive. Xlinks has a budget of around £30 million for the development phase alone – that will be spent on things like environmental studies and and stakeholder engagement.
In terms of the overall project, it's expected to cost in the region of £16 billion to £18bn pounds, although that is dependent on several factors, including the scale of storage.
"We would certainly expect that the costs of future projects would come down, especially because of that subsea transmission. I also think everyone accepts that the cost of storage and of transmission for wind and solar is decreasing naturally anyway", Hardy explained.
He added: "All our modelling is done on existing technology. What we don't want to do is put together a project plan which assumes that in 18 months' time there will be a huge breakthrough in generation of storage. Obviously, as costs come down and efficiencies increase that can only benefit the project."
In order to push on with the project, Xlinks director Jaime Alvarez said that, in the very long term, there's one way they could go.
He added: "For companies like BP and Shell, which are increasingly looking to expand their renewables portfolio, this is the perfect project. It's something that they've been doing for years – building energy sources in foreign countries, setting up pipelines and then distributing the energy in the UK.
"Projects such as ours would allow these firms to showcase to their shareholders that they're doing something in the renewables revolution that nobody else is capable of doing."
One of the significant costs, and indeed barriers, to Xlinks' vision comes with securing the quantity of cable needed to hook the UK up to the Sahara.
In order to combat this, the firm is exploring a number of avenues.
One of those is to build three new factories in ports in the UK that would manufacture cables for the project.
Jaime Alvarez, a director at Xlinks, said: "We think, in order to get the quantities needed the best way is to set up new factories in the UK capable of producing HVDC.
"These will be used, not only for our project, but to help connect offshore wind developments in the UK. Right now, we are importing all that cable so we want to create a local supply chain and we are in conversation with a few harbours that would like to host those facilities."
Although they were unable to say which ports they're currently in discussions with, the pair could reveal that it's those with wider "regeneration plans".
With the project traversing two countries, it means that Xlinks has two separate governments and sets of regulations to contend with.
Hardy said: "For us, the big challenge right now is progressing the talks around a contract for difference. It's very unlikely that any large scale energy infrastructure projects are going to get built without some sort of government backing.
"Equally, it's been a busy time for Westminster, especially the Department for Business, Energy and Industrial Strategy and we're only now getting back to the stage where there conversations we were having at an early stage are resuming.
On the Moroccan side, Alvarez added: "we have found a very welcoming environment. Morocco has passed a law to allow the export of energy – this is an area the country hasn't traditionally been involved in, unlike other oil and gas exporting nations in Africa.
"We have been talking with Masen, the local agency for renewables, and we have a letter of understanding. They are also considering whether they'd like to be an investor in our project.
"Morocco realises that its renewable resources outstrips its own consumption needs and they think that something like Xlinks is what they need to start utilising their capabilities."
Perhaps surprisingly, Xlinks is not the first firm to explore transporting renewable energy produced in the Sahara to Europe.
Desertec, which at one point was backed by RWE and Siemens, had a similar goal but eventually abandoned the project after barriers began to stack up.
Hardy said they have had discussions with people that worked on that programme and have "taken on board a lot of the lessons that they've learnt."
He added: "More globally, the most similar project is Sun Cable which is trying to bring solar power from Northern Territory in Australia to Singapore. We wouldn't really view them as competition, partly because of the geography but also because the scale of net zero is so large that we need a lot of different solutions.
"There have been similar types of projects proposed for supply energy to the UK, including using hydro from Norway, onshore wind from Ireland or geothermal from Iceland. Our view is that it's not either or – we need a really broad range of developments in the pipeline to decarbonise our economy."
Recommended for you

Over half of Scottish fishing space could be lost as green energy ramps up