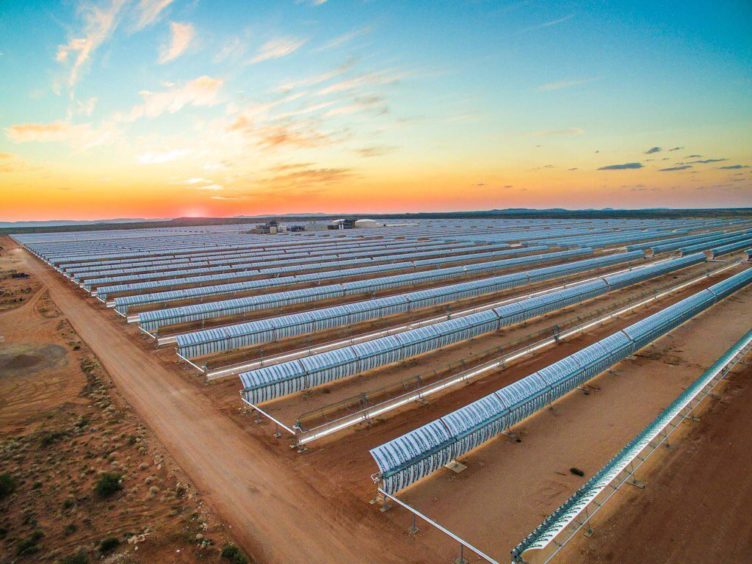 ACWA Power has signed a $114 million financing deal for its Kom Ombo solar plant, which will add 200 MW to Egypt's power sector.
Construction will start this year and it should begin generating electricity in the third quarter of 2022.
The European Bank for Reconstruction and Development (EBRD), the OPEC Fund for International Development, the African Development Bank (AfDB), the Green Climate Fund (GCF) and Arab Bank signed on to the financing plan.
The EBRD will provide up to $36mn, OPEC Fund $18mn, AfDB $17.8mn, GCF $23.8mn and Arab Bank $18mn. The EBRD will chip in another $14mn and Arab Petroleum Investments Corporation (APICORP) $33.5mn as equity bridge loans.
The statement said ACWA had submitted the lowest tariff in what had been the first solar photovoltaic (PV) tender in Egypt.
Green bank
EBRD's president Odile Renaud Basso welcomed the deal with ACWA. The two sides had previously worked together on the 1.8 GW Benban solar project.
"Increasing the production of clean energy is an important step to reducing carbon emissions and addressing climate change. This is in line with the EBRD's strategy to become a majority green bank by 2025," he said.
This is also the first time the EBRD has co-financed a project with the AfDB and the OPEC Fund in Egypt. "We look forward to future joint investment opportunities for our institutions across Africa", he said.
"The financing package signed today brings us closer to not only the people and the government of Egypt, but also to our finance partners, the EBRD, AfDB, the OPEC Fund, the GCF and Arab Bank and APICORP, reflecting our shared objective of supporting the energy transition to address the threat of climate change," ACWA's CEO Paddy Padmanathan said.
ACWA signed a 25-year power purchase agreement (PPA) and connection contract on April 7.
Egypt has set out plans to source 22% of its power from renewable sources by 2022, and 42% by 2035. The government signed a guarantee for Kom Ombo in January.
ACWA is involved in the Benban 1, 2 and 3 solar PV projects, which have capcity of 120 MW.
Recommended for you

Japan signals African energy support at Tunis meeting