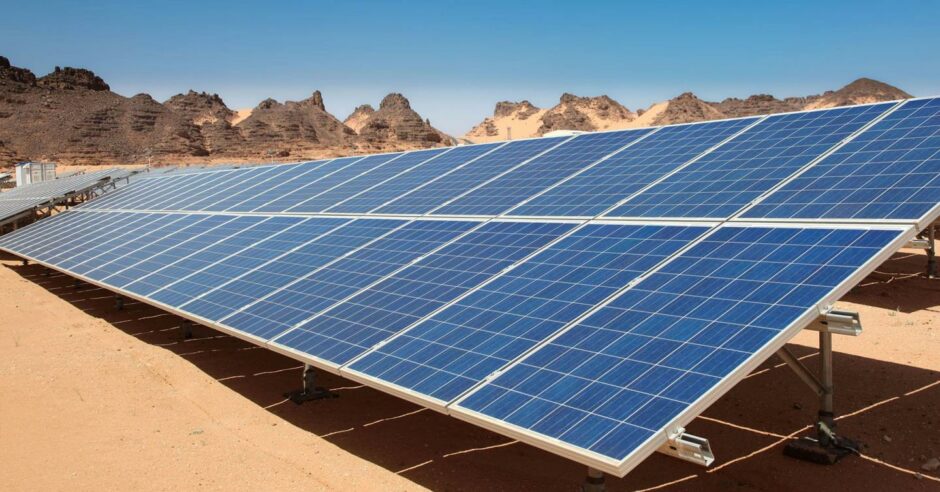 Algeria has finally taken a first step in opening up its solar potential to bidders, with the launch of a 1-GW tender.
The Ministry of Energy Transition and Renewable Energy launched the solar tender on December 23, seeking 1,000 MW of photovoltaic capacity.
"It's a long awaited move. The industry has been waiting since 2017 and this is a first step," Rym Loucif, a lawyer at Loucif+Co, said. The specifications are not publically available. Companies must request them from the Algerian Renewable Energy Company (SHAEMS), a joint venture between state-owned Sonatrach and Sonelgaz.
The lawyer said the issue of the tender was in line with Algeria's move to open up to foreign investors. For instance, at the end of 2019, Algeria approved a new hydrocarbons law, intended to attract foreign capital.
"There's a new law on hydrocarbons, a new law on investments, there's a new will to attract investors," Loucif said.
In the oil and gas sector, foreign companies can only hold a minority 49% stake, while Sonatrach holds the 51%. In this solar tender, though, the SHAEMS joint venture will only hold up to 25%. This is done to "reassure investors, to show that Algeria wants to attract investment", she said.
"The tender will be in line with international standards, we have heard," KBB Advisory's Akli Brihi said. "Are the terms and conditions acceptable to the international banks that will provide funding?"
Loucif went on to highlight some of the uncertainties around the tender. More information should shed light on the bankability of the project, she said.
"Will there be a sovereign guarantee? Will it be based on take or pay? How should investors repatriate dividends, given that the price paid will be in dinar?" the lawyer told Energy Voice.
Tender terms
Companies can compete in the solar PV tender with plants ranging from 50 to 300 MW each. SHAEMS or Sonelgaz will be the offtaker, Loucif said, signing a 25-year power-purchase agreement (PPA).
SHAEMS will offer 11 sites, which it selected in November 2021. These cover 4,250 hectares, in El-Bayadh, Ouargla, El Oued, El M'Ghair, Ghardaïa and Béchar.
Those competing will oversee development, financing, design, procurement, construction, operation and maintenance. Companies must also connect the power plants to the grid.
Companeis should submit technical and financial offers by April 30 at 10:00 a.m. The ministry will open the technical bids that day, which will be followed by the financial bids at a later date.
Those companies that make it through the technical bid stage will progress to the financial bid stage. The ministry will award contracts on the basis of the lowest price offered, in comparison to the ceiling price.
Chosen bidders will receive approval of offers, which will contain the price per kWh.
Bidders must be able to raise financing for the project. The lawyer said recent legislation had authorised recourse to external financing, in another demonstration of Algeria's new mood.
Developers must also respect local content requirements and can tender for up to 300 MW.
"Local content is a critical item – and that's not just for Algeria," Brihi said.  Given the scale of Algeria's plans, it is justified that we have a local business. There are opportunities for manufacturers from around the world to invest in capability in country to address the needs of this tender."
Alternative drivers
Loucif highlighted how Algeria had "no choice" but to open up to foreign investment. "Algeria has great potential for renewable energy, it's a big market. There was a proposed solar project in 2010-12 in Algeria but no political will at the time to develop this type of energy," Loucif said. "Today, Algeria is constrained and is doing the right thing because it is obliged to do so."
Around 99% of the population has access to power, Brihi said. "The issue is that electricity is from gas-fuelled power plants. Algeria needs to make sure that gas is dedicated to exports, in order to generate significant revenues, rather than subsidising its local consumption."
The International Monetary Fund (IMF), in November 2021, reported how low oil prices and the pandemic had taken their toll on the North African state. The budget deficit widened, unemployment rose and foreign reserves fell. The IMF made a number of recommendations, including bolstering renewable energy.
"This is a first 1 GW test to see the appetite of international investors. If it's a success, there will be more to come," Brihi said. "The plan is to provide 15 GW of solar by 2035."
Hydrogen is another area of interest for Algeria. The country carried out a study on green hydrogen in 2021 in partnership with the German government. Loucif noted the existing oil and gas infrastructure would provide opportunities in the hydrogen sector.
Brihi downplayed talk of wind and hydrogen plans in Algeria. "The most important step for us is to push the solar industry. The first step will be to deliver significant production. Later down the road, that energy can be used to produce hydrogen."
Transition players
Just as Algeria is bringing a newfound focus to its renewable potential, so too are major companies shifting their ambitions.
Loucif noted that companies such as Eni were increasingly discussing their renewable energy projects. "These companies understand that Algeria will not give up hydrocarbons. But Eni, for example, will increase its interests in the oil and gas sector and at the same time start new partnerships in the renewable space."
These companies have the advantage of knowing the Algerian market. KBB's Brihi agreed, noting that investments in solar energy from these companies would work with their energy transition agendas.