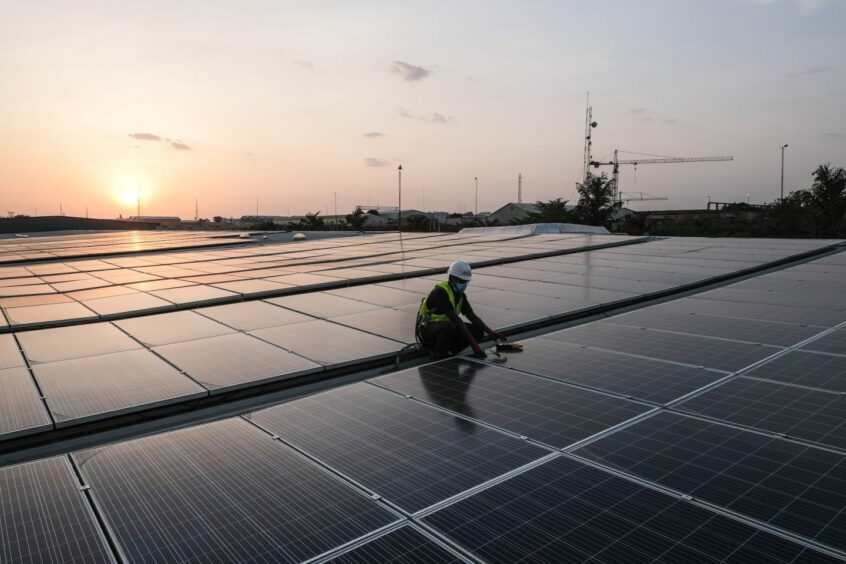 Shell has completed its acquisition of Daystar Power, a West African solar power company.
"We are thrilled about the completion of this major milestone," said Jasper Graf von Hardenberg, CEO and co-founder of Daystar Power.
The company is "deeply committed to our mission to reduce energy costs and carbon emissions", he said. "As part of Shell, we can grow faster in delivering clean and affordable energy to our customers."
The deal will provide Daystar with scope to do more in West Africa, while also expanding across the continent. It announced the deal in September this year. The companies did not report a price tag for Daystar.
Daystar focuses on providing hybrid solar power to the commercial and industrial (C&I) segment. The company will operate as a subsidiary of Shell, within the Renewables & Energy Solutions business.
The company aims to increase its installed solar power capacity to 400 MW by 2025 – an increase of 809%. This would position it as a leading provider of solar power in Africa's C&I area. Daystar increased its installed capacity by 135% in 2022 to 44 MW.
Daystar's founders and management are staying on to grow the company further. The company's solar installations act as an alternative to diesel generators.
Grid problems
Nigeria has a major problem with inconstant power generation. As a result, companies rely on their own generators in order to be able to operate.
Historically, diesel generators have filled this gap. Accurate data is hard to find but there may be as much as 30-40 GW of this generation, while the grid provides around 5 GW.
Solar photovoltaic (PV) and batteries can provide an alternative and the market in Nigeria – and beyond – is growing. Daystar installed its first battery to back up its solar panels in 2021.
Shell executive vice president for renewable generation Thomas Brostrøm, in September, said the deal was the company's first power acquisition in Africa. It is a "fundamental step for Shell in growing our presence in emerging power markets. We have had a long and established presence in West Africa and with Daystar Power, we are taking our first steps into the renewable power space."
Daystar has talked about Shell's expertise in delivering CNG, so it can provide gas powered generators to run in tandem with its solar panels. CNG is cheaper than diesel and much less polluting, the company has said.
Recommended for you

Masdar stacks up deals on 20 GW of clean energy