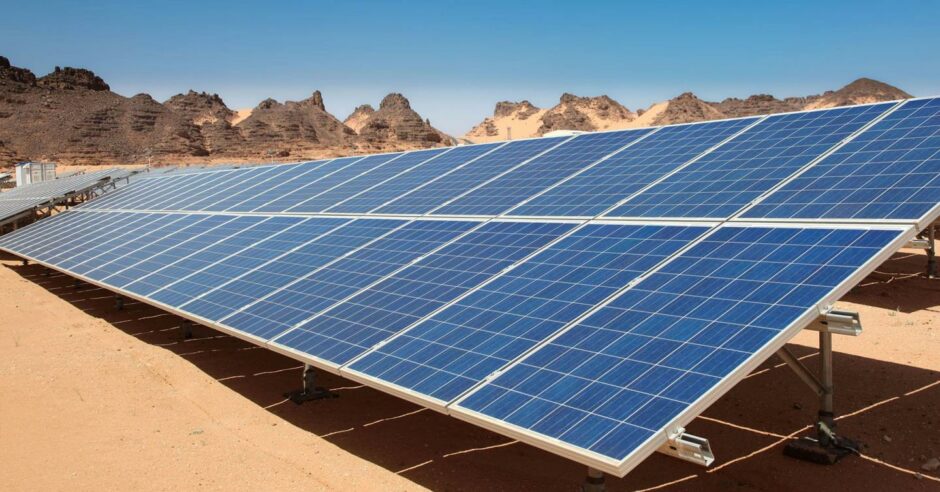 Sonelgaz has launched a tender for 15 solar photovoltaic (PV) plants in Algeria, with the country aiming to move into a new era of sustainable power.
A statement from the company this week said the plants would range from 80 to 220 MW each, with total capacity of 2,000 MW over 11 wilayas.
Builders must submit bids by May 29.
Interested companies must show they have worked on solar PV projects with capacity of 40 MWp or more. Algerian companies can participate on their own if they meet the requirements, including financial capacity and can provide references for work carried out.
Two plants will be built in Bechar, two more in El Oued and three in Biskra. The largest plants, with capacity of 220 MW, are targeted for the M'Sila and El M'Ghair wilayas.
Algeria aims to achieve 15,000 MW of clean power by 2035. Increasing renewable energy generation will reduce local demand for gas, allowing more to be exported. A shift into renewable energy will provide "sustainable pricing" and reduce the environmental impact, Sonelgaz said.
Furthermore, building solar PV plants will create jobs and wealth, the company said.
Changing model
The Ministry of Energy Transition and Renewable Energies invited solar PV companies in December 2021. This gave companies until April 2022 to bid and was targeting 1,000 MW total.
Shaems, a joint venture of Sonelgaz and Sonatrach, pushed the deadline back repeatedly. Thus far, it has not announced winners. The delayed Shaems model was for a 25-year power purchase agreement (PPA).
Algerian President Abdelmadjid Tebboune, speaking last week noted the importance of new energies.
"Our country has, in addition to the advantages in the energy sources from gas and oil, significant potential in the field of solar energy, a vast electricity network, and national and international natural gas transport infrastructure, as well as an industrial fabric", he said.
Algeria is working on a national strategy for hydrogen development, with a particular focus on green hydrogen, he said. The aim is to "enable our country to fully engage in the global dynamics of energy and environmental transition".
Recommended for you

Ørsted makes first UK solar play with shares in one of country's largest sites