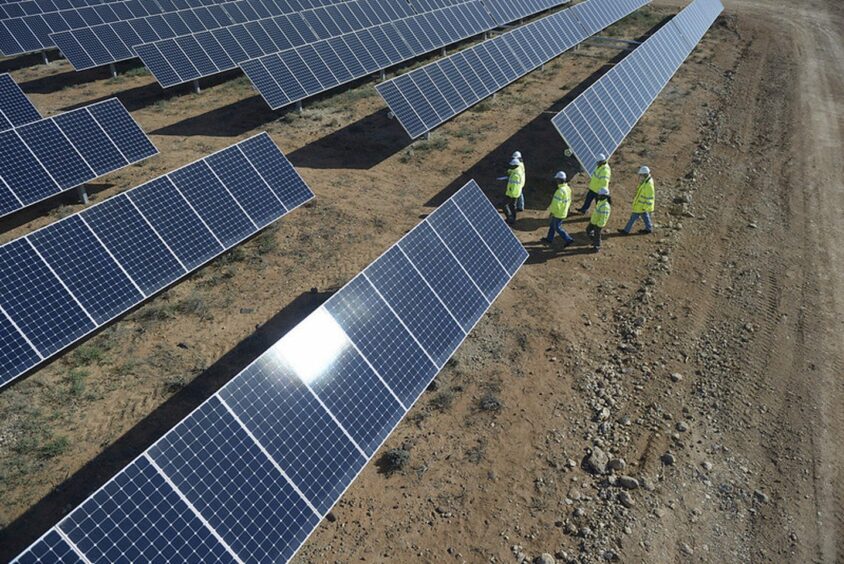 South Africa has rejected accusations that a late award in Bid Window 6 of its renewable energy programme was "not above board".
The Department of Mineral Resources and Energy (DMRE) noted a report from Green Building Africa raising concerns around the award. The DMRE said the report was inaccurate.
Green Building Africa had raised concerns on the appointment of an additional preferred bidder.
The DMRE named five preferred bidders for Renewable Energy Independent Power Producer Procurement Programme (REIPPPP) Bid Window 6 in December 2022.
The director general appointed a sixth project, the Ngonyama solar photovoltaic (PV) plan on March 23. The DMRE said the ministry, and the minister, had not been involved in these discussions.
The IPP process is independent and "strictly in line with the Constitutional principles", it said.
The first five bidders, named in December, were to build 860 MW of capacity. The ministry was seeking 1,000 MW. The DMRE said the IPP office and the bid adjudication committee had recommended Ngonyama.
Green Building Africa has linked the Ngonyama project to Germany's IB Vogt, via two directors. The solar PV plan involves the construction of 140 MW in the Free State, near Dealesville.
The DMRE provided an updated list in March, according to the report, but no public statement.
Bankable security
Details of the bids for Bid Window 6 in October last year showed the project at that time was offering 240 MW, among the largest plans on offer.
Daniel Palm, the chief investment officer at Cape Town based Moshesh Partners and director of Evolution Africa Capital, signed documents on the project.
Speaking in 2021, Palm said REIPPPP projects "are long-dated with real returns, with guaranteed off-take with Eskom that is backed by Treasury. They offer stable cash flows, high yields, and bankable security, along with a strong social and environmental impact."
Bid Window 6 had also sought 3,200 MW of new wind power. The process did not see any contracts awarded for this, with Eskom saying there was no available grid capacity.
Recommended for you

Total wins Orange Basin drilling approval from South Africa