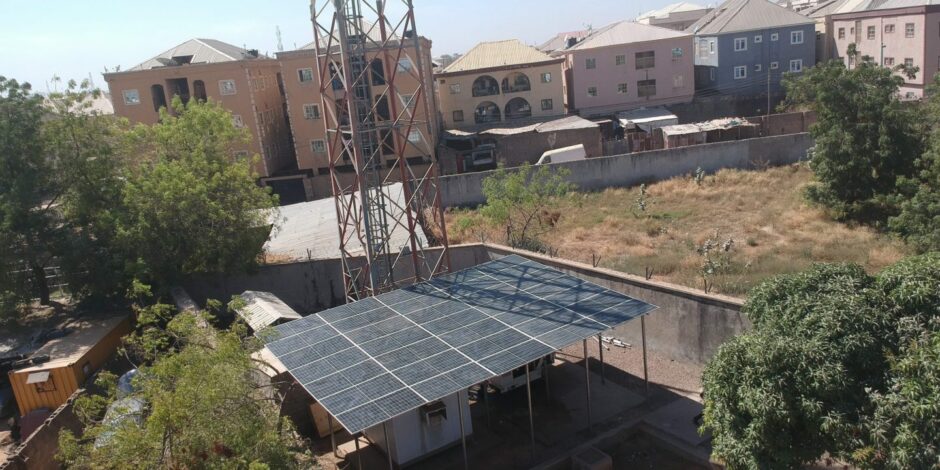 For a country so rich in oil and gas, Nigeria's electricity struggles have long been a sign of dysfunction. This gap has created opportunities for small-scale generation, particularly in the commercial and industrial (C&I) sector.
WATT Renewables is one company aiming to meet this need. The appeal of minigrids is often discussed in bringing power to sub-Saharan Africa – and indeed is where WATT started.
However, it has expanded into the C&I sector. It has a particular focus on providing power for telecommunications, Sherisse Alexander, WATT's chief investment officer, explained recently.
"WATT is focused in Nigeria, but we are looking at some other West African markets to expand into, perhaps also South Africa," Alexander said.
"We started on a minigrid outside Lagos and off the back of that we jumped into the telecoms space. We had a realisation that there was an opportunity to service the C&I sector."
Bank deal
The company signed a deal recently to provide a Nigerian bank with 5.6 MW of power across a number of sites.
Canada-headquartered WATT said the work would involve solar panels, inverters and batteries. WATT will be responsible for operations and maintenance for seven years from installation.
The first installations should be complete and operational by August this year. More work will be completed later in 2023.
WATT CEO Oluwole Eweje said the deal would "play an important role" in West Africa's digital transformation. It will provide "clean, reliable power to local financial institutions in remote areas that rely on digital networks", he said.
"Beyond this, this project allows us to do what means so much to us at WATT. From installation and commissioning to operations and maintenance, this project goes beyond providing power, it offers local employment opportunities and ensures that those living local to the branches we will be supporting have access to them indefinitely and without risks of power outages or downtime."
The branches will receive up to 343 kWh per day of solar power, with energy storage of up to 117 kWh. The contracts should create around 100 jobs, including site managers and maintenance engineers.
Generation competition
Nigeria is highly reliant on private generators, fuelled by petrol and diesel.
"Diesel may win out as being the easy choice," Alexander said, but it poses other challenges around maintenance and lifespan. "When we started, the conversation around diesel was on cutting costs – and we are still able to do that. We can offer 30-40% cost savings."
As time has gone on, a number of corporate customers have also started to work on ways to cut their carbon footprint, Alexander said.
"It's not an uphill battle" to convert companies to a solar system, she said. "Folks want to have the conversation." The goal for the company is to reach 100 MW in five years.
The main challenge for WATT is access to capital, Alexander continued. "It's a capital intensive business. For us the biggest challenge is making sure we have the capital to offer those products and services to the market."
As a result, all WATT requires from its clients is that they "commit for the long term and pay their bills".
The company is largely self funded but did a deal with Sweden's Trine in 2022 and is in the midst of an equity raise.
Help or hindrance
One thing that may help WATT are changes to Nigeria's foreign exchange policies. President Bola Tinubu has instituted a free-floating currency, removing many of the loopholes that had previously existed.
Freeing the naira should set the stage for new foreign direct investments into the country. Before the intervention, the naira was trading at 460 to $1. Freeing the rate has seen the naira spike to nearly 680 per $1.
"Whenever there's a change in government it's a great opportunity to change the tone. Nigeria is ripe with opportunity. Somethings can occur to facilitate them – and forex is one of them," Alexander said.
Another area for improvement would be provide tax credits and rebates for locals who wanted to "go green", she said.
Alexander said the company was considering expansion. Metrics that the company tracks would include the energy penetration and the cost per kWh, in addition to the ease of doing business and regulatory requirements.
Recommended for you

The UK welcomes the third MP in charge of energy in 12 months