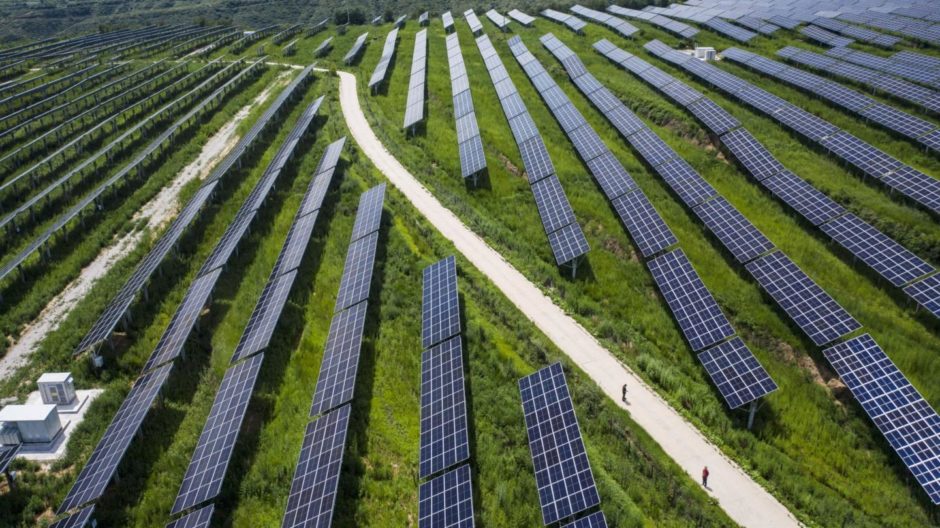 China is likely to install nearly three times more wind turbines and solar panels by 2030 than it's current target, helping drive the world's biggest fuel importer toward energy self-sufficiency, according to Goldman Sachs Group.
Falling costs will make around-the-clock clean power increasingly profitable, leading to the rapid deployment of renewables and batteries, analysts including Nikhil Bhandari and Amber Cai said in a report on Monday.
Solar and wind capacity will reach 3,300GW by 2030, well ahead of the government's target of 1,200GW.
Such a vast fleet of intermittent generation will require about 520GW of energy storage, around 410GW of which would come from batteries and the rest from pumped hydro facilities, according to the analysts. That means battery storage capacity would be 70 times higher than the level seen at the end of 2021.
China's rapid energy transition will require about $8 trillion of investment through 2040 in power generation, storage and grid upgrades. Still, decoupling power from fossil fuels will lead to lower, and less volatile, generation costs from 2030, the analysts said.
It will also allow China — the world's biggest oil, gas and coal importer — to reduce its dependence on foreign fuels. By 2060, China's energy imports will fall to just 92 million tons of coal equivalent, from 1.14 billion tons in 2021, the analysts forecast.
Goldman's forecasts aren't dissimilar to other researchers. In a scenario designed to put China on the pathway to reaching net zero emissions by 2050 — 10 years ahead of Beijing's current target — BloombergNEF estimated the country would have 3,345 gigawatts of wind and solar and 392 gigawatts of energy storage by 2030.
Recommended for you

Biden climate goal remains in reach even after wind setback