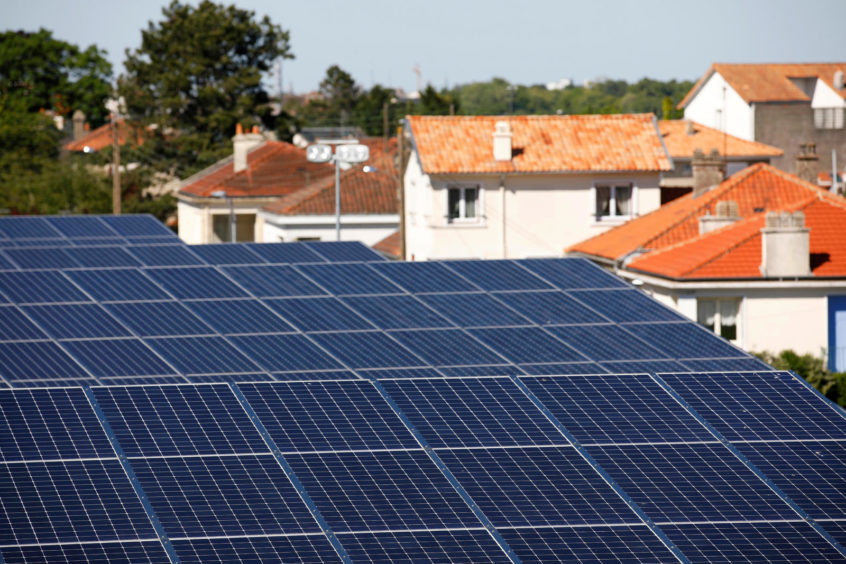 Solar Energy UK has announced a trio of new appointments to its board of directors as it prepares for a "new era" for the industry.
Matt Black, a director at Solivus and adviser to solar investors and developers, has been installed as the trade body's new chairman.
He takes over from Jonathan Selwyn, who has stepped down after five years to focus on his new role as managing director at Bluefield Development.
Mr Black has previously held senior roles at Foresight Group and Armstrong Capital Management, in addition to being a Solar Energy UK director since 2016.
He is joined on the board by Christelle Barnes, UK manager at SolarEdge, and Gareth Williams, managing director of Caplor Group, who are taking on vice-chair roles.
Ms Barnes has previously worked for multinationals including Kingspan and Conergy.
Mr Williams has headed up Caplor Group for over 30 years, as well as being a Microgeneration Certification Scheme trustee and an environment advisor to the BEIS science team.
Me Black said: "The run-up to COP 26 this year provides an opportunity for the solar sector to communicate its centrality to achieving the country's net-zero ambitions.
"Jonathan has provided strong leadership for Solar Energy UK during a period of fundamental change in the industry over the past 5 years and I'm proud to take over the role as we work to deliver the ambition to triple UK solar capacity to 40GW by 2030."
"I look forward to working with Chris and the Solar Energy UK team, alongside Christelle and Gareth, to champion and support the growth of the solar sector"
Chris Hewett, Solar Energy UK chief executive, said: "Solar Energy in the UK has entered a new era, with costs falling and subsidies no longer required to deploy the technology at scale. I am delighted to welcome the new leadership team for the Solar Energy UK Board, which reflects the growing diversity of the sector. Matt, Christelle and Gareth bring with them a combined wealth of experience across utility and rooftop solar, energy storage and solar heat.
"I am also extremely grateful for the work that Jonathan Selwyn undertook for the association over five years as Chair. We have grown in strength as an industry and an organisation over that period, despite many external pressures."