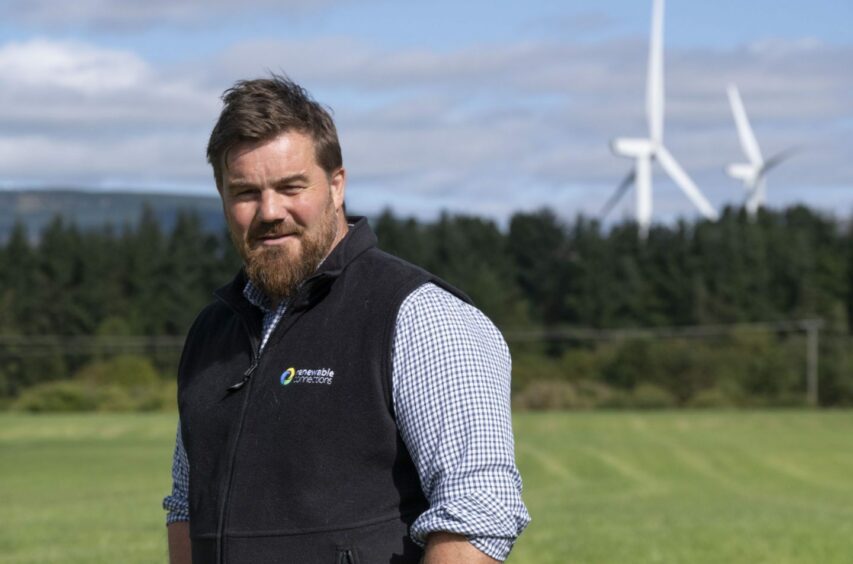 Angus Council has approved plans for a 42MW solar farm on land near Montreathmont Moor Forest, which could provide power for up to 12,000 homes.
Renewable Connections, a UK-based solar and battery developer, submitted an application for its proposed Monreathmonth Solar Farm to the Council earlier this year, following a community consultation.
Located 8 miles east of Forfar and 4 miles south of Brechin the roughly 88-hectare site will also host a battery storage system, enabling solar-generated electricity to stored and used through various times of day and climatic conditions.
The project was approved unanimously at Angus Council's Development Standards Committee on 13 December 2022 following a recommendation for approval by Council officers.
The site originally received planning permission for a 42MW solar farm via another developer in November 2015. However, Renewable Connections reopened discussions with the landowner in late 2020 and the project was reappraised with the additional scope for battery storage.
Battery components will be housed in 28 standard 40ft shipping containers located towards the centre the development to minimise any potential amenity impacts, and will be connected to the substation via underground cabling.
Meanwhile a cable will connect the site to the nearby Lunanhead grid supply point around 8 miles to the west of the site, off Old Brechin Road.
Renewable Connections anticipates that its 24-week construction plans could begin in 2025.
The developer's application includes flexibility as to whether a fixed or tracking solar panel mounting system is used, in order to maximise the potential energy yield from the site.
Crucially, it also makes a commitment to provide a community benefit fund of up to £2,000 per MW installed, for a total fund worth some £84,000.
The firm's development manager for Scotland, John Lindsay, said: "Locally this project will make a valuable contribution towards Angus Council's Sustainable Energy & Climate Action Plan. Nationally it will support the Scottish Government's legally binding target of net-zero greenhouse gas emissions by 2045."
Over its 40-year expected lifespan, the plant will displace an estimated 792,000 tonnes of CO2 from fossil fuel sources, he said.
Mr Lindsay said community feedback had guided the developer's application, and includes plans to "greatly enhance" the biodiversity of the area. These include the creation of new habitats via wildflower meadow planting, as well as the installation of bat and bird boxes and other ecological benefits.
Recommended for you

New 6.7MW Ecosse Solar Park opens in Forfar