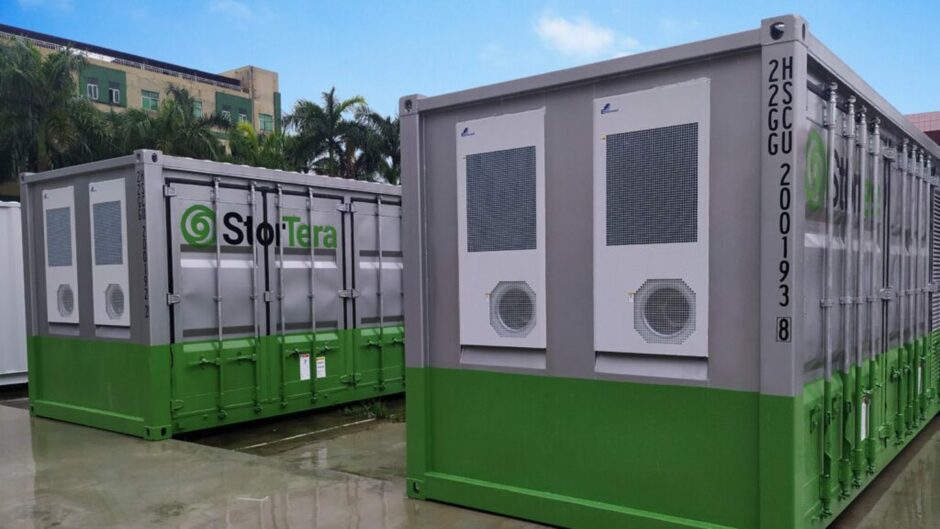 Scottish developers of innovative energy storage technologies have secured more than £14 million in funding from Westminster to develop key projects which could help store more renewable energy and slash costs.
In total, over £32 million was awarded to five UK projects developing "cutting-edge" technologies for storing energy, the Department for Business, Energy & Industrial Strategy (BEIS) announced on Monday.
The award forms the second phase of the department's £68m Longer Duration Energy Storage (LODES) competition which has supported development of a variety of new methods of storing intermittent renewable electricity, helping to increase the resilience of the UK's grid while maximising value for money.
The first phase of the competition saw an initial £2.7m awarded to 19 projects, supporting with an estimated 100 jobs, BEIS said, and the latest award marks a continuation of some of the most successful schemes.
Awardees include Edinburgh-based StorTera, which will receive £5m to build a prototype demonstrator of its energy-dense single liquid flow battery technology, dubbed SLIQ.
Its system sees energy dense liquid pumped through the company's membrane stack to provide high efficiency, quick response and long duration storage. StorTera says it intends to reach capital costs of approximately £120/kW and £75/kWh by 2022, according to its website.
Chief executive Gavin Park said: "Long duration energy storage is key to a more sustainable future and better utilisation of renewable energy.
This competition to accelerate the commercialisation of the most innovative technologies is a great initiative and StorTera are thrilled to have been selected to demonstrate the potential of our single liquid flow battery."
Sunamp – a global thermal storage developer with a base in East Lothian – will also receive £9.25 million for a project to trial its thermal storage system in 100 homes across the UK.
The trial will see its existing heat battery technology used to provide increased storage duration and capacity, and paired with household energy systems to tackle periods of low renewables generation on the grid.
Other successful projects include a £2.6m scheme run by the University of Sheffield to develop a modular thermal storage system, and an £8.2m award to RheEnergise which will see a demonstrator of its high-density hydro system built near Plymouth.
A consortium of EDF UK R&D, University of Bristol, Urenco and the UK Atomic Energy Authority (UKAEA) also secured £7.73 million to develop a hydrogen storage demonstrator utilising depleted uranium at the latter's Culham Science Centre in Oxfordshire.
Minister for Climate Graham Stuart welcomed the awards, adding: "Accelerating renewables is key to boosting our energy resilience. Energy storage helps us get the full benefit of these renewables, improving efficiency and helping drive down costs in the long term.
"This £32.9 million government backing will enable green innovators across the UK to develop this technology, helping create new jobs and encouraging private investment, while also safeguarding the UK's energy security."
Dr Rob Barthorpe from the University of Sheffield said his team's focus was now "to make this happen."
"We intend to successfully demonstrate these technologies within lived-in homes, and to work with our industrial partners on scale up and commercialisation activities to bring them to market as soon as possible.
"We believe these technologies have the potential to play a significant role in maximising usage of renewable sources, and could provide real help to consumers during events such as the current energy crisis."