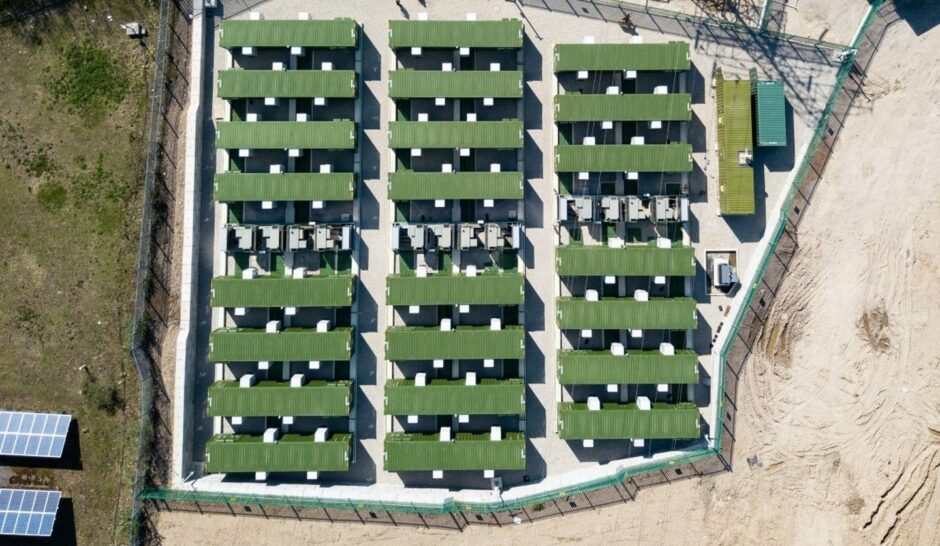 Developer Zenobē hailed a major milestone for the firm and the country as it switched on a new 100MW battery site in Merseyside.
Based at Capenhurst, Chester, the site is the largest transmission-connected battery in Europe and the first to connect directly to the transmission network in the UK.
Owner and operator Zenobē said the project was live as of 11 February and will help provide Merseyside and surrounding areas with a reliable and secure supply of energy at a "substantially lower cost" to consumers.
The project was commissioned in direct response to a National Grid Electricity System Operator (NGESO) Pathfinder which sought to find a cost-effective solution to the high-voltage issues seen in the Mersey region.
Up until now, reactive power services in the region have typically been provided by local fossil fuel power stations, like Fiddler's Ferry, which have closed in the past few years.
Capenhurst coming online will significantly lower the region's reliance on gas imports to secure the grid and ease network constraints by importing electricity at times of peak renewable generation.
The developer said the scheme is forecast to save more than 1 million tonnes of CO2 over the next 15 years, by ensuring reducing the region's reliance on gas-fired power and ensuring more wind energy can be used – particularly energy flowing south from Scottish wind farms.
Over that time the battery is also forecast to save around £58m in curtailment costs that would have previously been passed on to consumers, Zenobē said.
James Basden, Co-founder and director of Zenobē, said: "With Capenhurst, we're solving a key issue on the grid in the Merseyside region whilst significantly enhancing the nation's use of renewable power. This pioneering project enables us to deliver vital grid services without the need for fossil fuels, supporting cities like Liverpool with their zero carbon targets.
"The activation of the site represents a key milestone for Zenobē as a business and for the UK as it moves towards a zero-carbon power system. Decarbonisation is more important than ever, as we face increasing energy prices and seek greater energy independence. We look forward to taking these solutions into other countries, using our expertise to make clean power accessible across the globe."
Alongside Capenhurst and other sites the company, which also provides electric vehicle fleets, is currently working on a buildout of £750m worth of battery storage projects across Scotland, which it has said will help save more than £1bn in curtailed offshore wind power.
Recommended for you

All Winser advice accepted amid UK pledge to speed up grid connections