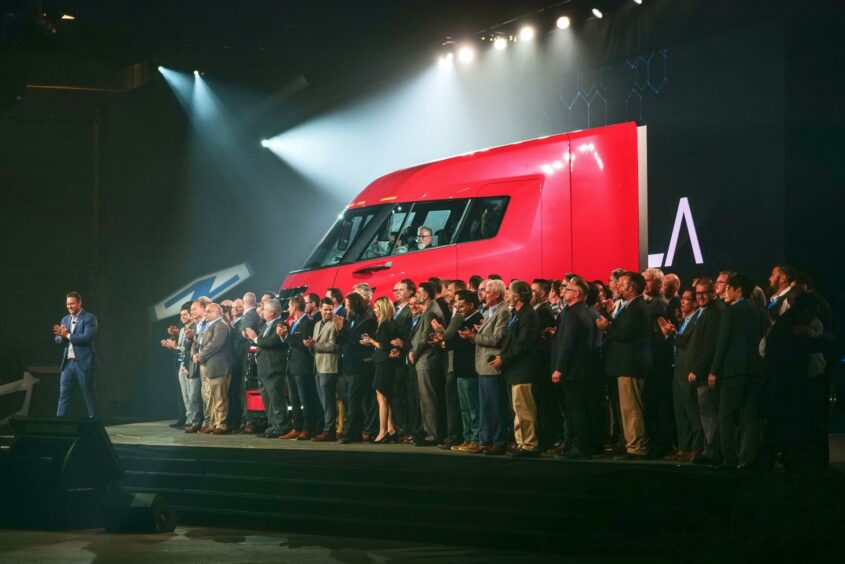 The US Securities and Exchange Commission (SEC) has charged former CEO of Nikola Corp. with fraud.
The agency said Trevor Milton had provided "false and misleading information" to investors. This often came by communicating direct with them through social media.
Nikola pioneers zero emission vehicles, it claims, involving both pure electric and hydrogen electric powertrains.
Milton founded Nikola in 2015. He intended to build trucks running on alternative fuels and the matching fuel station infrastructure. The former CEO helped the company go public via a special purpose acquisition company (SPAC).
The executive acted as Nikola's primary representative at the time, talking to media and investors.
Milton encouraged investors to follow him on social media in order to receive information on the company "faster than anywhere else".
However, the SEC said, Milton used his media platform to "repeatedly mislead" investors on issues such as Nikola's technology, products, production capacity and commercial progress.
As a result, the agency said, Milton gained "tens of millions of dollars in personal benefits".
Gurbir Grewal, director of the SEC's enforcement division, said Milton was required to follow securities laws in his communications. "That obligation exists for all public company officials, even those whose companies have only recently entered the public markets through SPAC transactions."
The executive "either misstated or far exceeded what Nikola and its products actually did or could do", SEC regional director David Peavler said.
The SEC has charged Milton with violating anti-fraud provisions of the Securities Act of 1933 and the Securities Exchange Act of 1934. The agency is seeking various penalties, including financial penalties and a bar on acting as director. It is continuing to investigate the allegations around Nikola.
Rolling trucks
This is not the first time concerns have been raised around Milton's involvement with Nikola. In August last year, the company reported revenue of $36,000 for the quarter. All of this came from the installation of solar panels at Milton's house.
The executive resigned in September 2020. This followed a short seller report from Hindenburg Research saying the company had relied on an "ocean of lies".
Nikola fabricated a video to show a truck moving at high speed, Hindenburg said. The report claimed the company had "the truck towed to the top of a hill on a remote stretch of road and simply filmed it rolling down the hill".
Nikola denied the claims. The Hindenburg report was intended to "financially benefit short sellers, including Hindenburg itself", it said. The company has not yet commented on the arrest of its former CEO.
The company had also claimed to be able to produce hydrogen at four times less than the market rates.
Hindenburg welcomed the SEC's move.
BREAKING: $NKLA founder Trevor Milton has been indicted for making false statements.

We commend regulators for acting expediently to protect investors and hold Milton accountable for his egregious lies.

— Hindenburg Research (@HindenburgRes) July 29, 2021
Recommended for you

Fluor pays out millions over 'improper accounting' on Shell Penguins FPSO