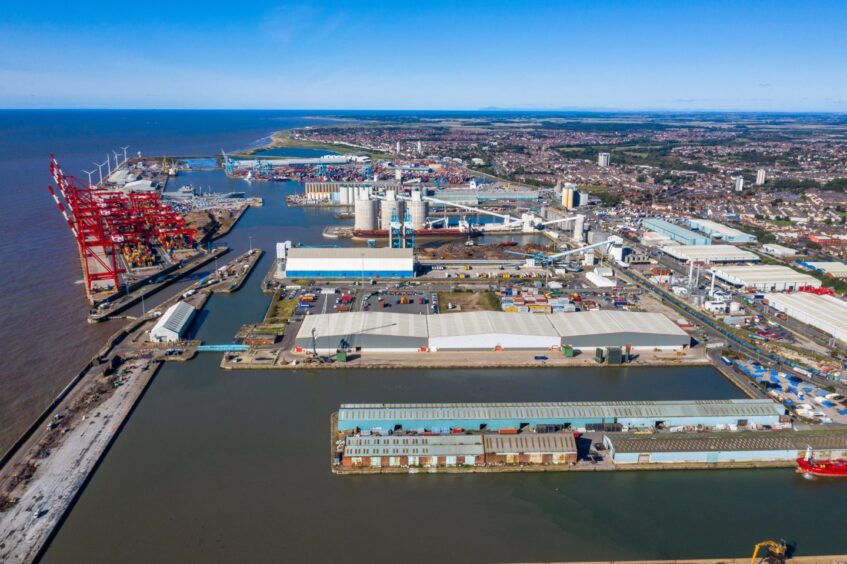 Peel Ports Group has announced a one third reduction in operational greenhouse gas emissions in the last three years.
The second largest port operator in the UK, Peel Ports assets include Scottish ports in Glasgow, Greenock, Hunterston and Ardrossan as part of its Clydeport network.
According to the company's first ESG & Sustainability Report, Peel Ports has reduced Scope 1 and Scope 2 emissions across its port operations by a total of 32% against its 2020 baseline.
The company's Scope 1 emissions fell by 47% in the same period, primarily from transitioning to using biofuels instead of diesel in port equipment and the electrification of 97% of its vehicle fleet.
Hunterston key to net zero emissions strategy
The report also outlined ongoing plans to continue investment in the Hunterston Port and Resource Campus (PARC) as part of the net zero strategy.
Earlier this year, the Scottish government granted national development status to the Hunterston PARC, recognising the facility as a strategically important site in supporting the delivery of Scotland's transition to net zero by 2045.
As part of this plan, the Hunterston site will undergo redevelopment to enhance the port's potential for electricity generation from renewables such as offshore wind, along with other commercial uses including research, development, and aquaculture, to "drive forward Scotland's circular economy".
Peel Ports aiming for net zero emissions by 2040
Peel Ports chief executive officer Claudio Veritiero said the company wanted drive forward a sustainability agenda as it moves towards its goal of net zero operations by 2040.
"We took the lead within our industry when we announced our commitment to become a net-zero business by 2040, and this level of ambition has been replicated across our other focus areas of sustainability," Mr Veritiero said.
"I am particularly proud of the significant projects and initiatives we've introduced to reduce our carbon footprint over the last twelve months, and whilst we have some way to go, this sets us in good stead for the year ahead.
"This report represents a steppingstone in our journey to delivering sustainable growth for the business and we remain fully committed to building on the achievements we've made to date while working to further embed sustainability as a driver for our future success."
In addition to its Clydeport network in Scotland, Peel Ports maintains operations in Dublin, Great Yarmouth, Heysham, Liverpool, London Medway, Manchester and Humber Bulk Terminal.
Recommended for you

BW Ideol floaters to be built at Port Talbot following ABP MoU