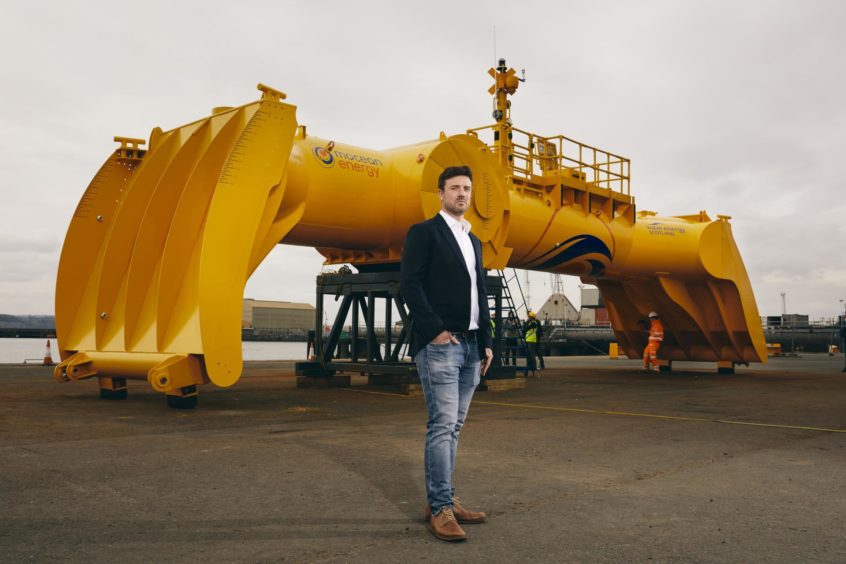 A leading expert in wave energy has joined the industry panel of the Net Zero Technology Centre (NZTC).
Cameron McNatt is managing director of Mocean Energy, the company behind Blue X, an innovative wave energy machine that recently completed trials in the Scapa Flow.
Headquartered in Edinburgh, the renewables firm recently opened an Aberdeen base in response to growing demand from oil and gas looking to decarbonise their operations.
Further cementing Mocean's footprint in the north-east, Mr McNatt has now joined the NZTC's industry panel.
The group is tasked with informing the organisation's board on the trends and opportunities a low carbon future will bring.
It is made up of experts to provide input, feedback and advice, helping the NZTC, formerly the Oil and Gas Technology Centre (OGTC), develop and deploy technologies to make the North Sea net zero.
Chaired by Spirit Energy's Neil McCulloch, the panel also features representatives from major energy players including Harbour Energy, BP and Orsted.
Members of the investment community and tier one suppliers also feature.
Roger Esson, head of industry and partner network at NZTC, said: "Cameron is a very welcome member of our Industry Panel. Mocean Energy first became involved with Net Zero Technology Centre through our 16-week TechX accelerator programme, designed to help innovative start-ups on the road to commercial success.
"Since then, they have continued to grow, opening an Aberdeen office and developing their technology's subsea applications through participation in funding calls involving partners throughout the energy supply chain. Cameron brings energy, ideas and significant academic achievement to the panel, alongside growing experience of deploying technology at sea."
Earlier this year Mocean teamed up with energy storage developers EC-OG, alongside Harbour, Baker Hughes and AUV specialists Modus on a demonstration project.
Part-funded by the NZTC, it is trialling the use of subsea power in laboratory conditions, with offshore deployment trials planned for spring next year.
Mr McNatt said: "It's a privilege to sit on the industry panel and contribute to the rapidly evolving debate on how we decarbonise offshore operations. As we strive to net zero the accelerating uptake of renewable technologies means the value of energy from the North Sea could actually double and I am keen to ensure wave energy plays a key part in this transition."
Recommended for you

NZTC seeks partners for global technology push at COP28