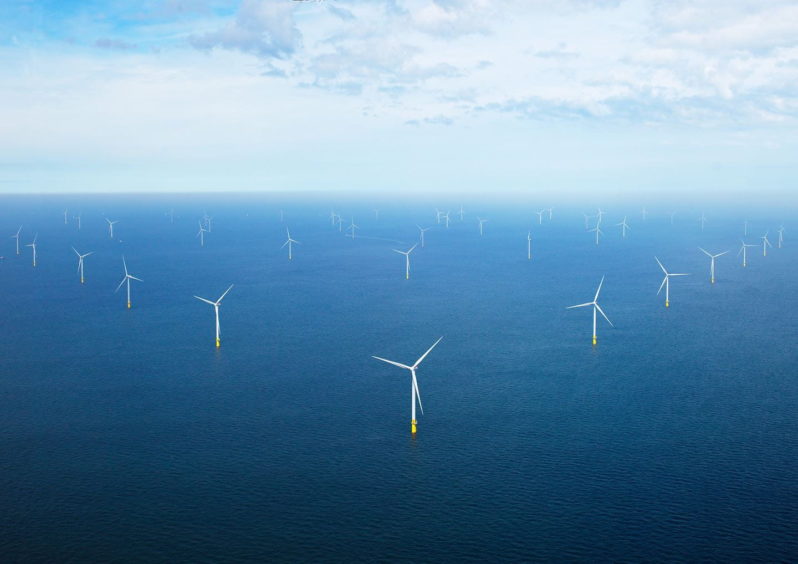 A dozen UK companies, including several in the north-east, are to benefit from a share of more than a million pounds to help realise their offshore wind ambitions.
The Offshore Wind Growth Partnership (OWGP) has announced the ten winners in its 'Cross-Sector Support' and 'Open Call' funding competitions.
It has also confirmed the two firms that are undertaking its business improvement programme.
The OWGP was established as part of the Offshore Wind Sector Deal and is financed by members of the Offshore Wind Industry Council (OWIC).
In the 'Cross-Sector Support' and 'Open Call' funding rounds, ten companies, ranging from those already active in offshore wind to those diversifying from other sectors such as oil and gas, secured a combined £600,000 in grant funding.
The firms themselves put in a matched contribution of £400,000.
Aberdeen-headquartered offshore engineering firm Apollo and EC-OG, which is based in Bridge of Don on the outskirts of the Granite City, were successful in the 'Cross-Sector Support' call.
They were joined by Ledwood, Sheffield Forgemasters and Vrai, with the firms being recognised for projects that "address barriers to diversification" and support the expansion of the UK supply chain.
On the 'Open Call' side, Orkney-headquartered Leask Marine, Cognitive Business, MarynSol, Offshore Survival Systems and Sennen Tech were winners with projects that will "develop innovative solutions" and "demonstrate improved competitiveness" within the supply chain.
These projects are expected to begin this month.
In addition, Wescott Industrial Services and Inverness-based Global Energy Group (GEG) have commenced their journey on the OWGP's Sharing in Growth business improvement programme.
The initiative, which is the first of its kind in the offshore wind sector, is designed to help "forward-thinking companies" compete in the global market.
Both firms will be given £150,000 in grant funding over nine months to support a series of structured improvement activities provided by Sharing in Growth.
GEG, based in Port of Nigg in the Cromarty Firth, has enjoyed a bumper start to 2021. Its announcement last month that it had appointed a new chief executive was followed by news last week it had bagged a contract for work on the major Seagreen offshore wind development.
Andrew Macdonald, OWGP Programme Director said: "These twelve companies represent a growing community of supply chain companies from across the UK being supported by OWGP, bringing the total number of companies awarded support to forty-eight. In 2021, we will be further expanding our reach – helping more start-ups to grow, and bigger companies get better."
Tim Cornelius, GEG CEO, said: "We are delighted to receive this support from OWGP's Sharing in Growth business improvement programme. We are designing a facility that must be able to compete in terms of safety, quality, productivity and cost in the global offshore wind market and this program will provide us access to sector experts who will assist us in being world class from day one.
"The UK must strive to re-establish itself as a leader in advanced manufacturing or risk missing out on the real economic benefits of the offshore wind boom.
"The program will help companies like GEG learn from other relevant sectors to accelerate our journey towards optimum productivity, reduced waste and maximum adoption of best practice and cutting edge technologies."
Danielle Lane, Co-Chair of OWIC and UK country manager for Vattenfall, said: "The wide range of companies which have secured funding shows that businesses from diverse sectors are finding new opportunities in the UK's rapidly expanding offshore wind supply chain.
"The Offshore Wind Growth Partnership is proactively seeking out new entrants to our industry to ensure we maximise the economic benefits of offshore wind for UK firms.
"These innovative companies are bringing transferable skills and a wealth of expertise to our sector. Over the course of this decade, we will need many more firms like these to enter the supply chain as we quadruple our offshore wind capacity.
"This technology has a central role in the Prime Minister's Green Industrial Revolution and in helping the UK to reach net zero emissions as fast as possible".
Recommended for you

What's happening with the oil and gas skills passport?