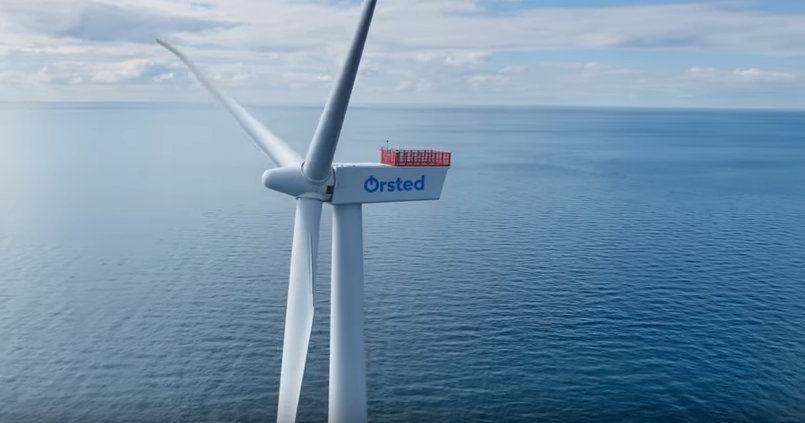 Ørsted has been slapped with a tax bill totaling almost DKK 7 billion by the Danish treasury for two of its UK offshore wind farms.
The renewables giant received an administrative decision from the Danish Tax Agency requiring duty on its Walney Extension and Hornsea 1 assets for the 2015 and 2016 financial years.
The treasury's claim amounts to DKK 5.1 bn (£616 million), plus interest amounting to DKK 1.5 bn (£181m).
According to the decision, Ørsted is to be taxed in Denmark on the full future values of the two offshore wind farms.
That's despite them being developed, owned and operated by Ørsted's subsidiaries, meaning they're already taxed in the UK.
The decision also requires the date of taxation to brought forward, as, according to the Danish Tax Agency, Ørsted should have been taxed on the future value long before the offshore wind farms were built.
Walney is in the Irish Sea, nine miles of the coast of Cumbria, while Hornsea One sits in the North Sea off the Yorkshire coast.
Ørsted has appealed the decision, which it claims is based on a "misconception of the risks and value creation" in its business model for developing wind farms.
Ørsted has also said it will take steps to ensure that the Danish and UK tax authorities initiate negotiations to avoid the company being subjected to double taxation and that, if necessary, it will refer the case to an independent arbitration panel.
If Ørsted's appeal is unsuccessful it claims there may, even with an offsetting of tax in the UK, be a negative net present value, a measure used to calculate the present worth of future projects, of up to DKK 4bn (£482m) due to differences in the amount and timing of taxation between the two countries.
Ørsted will ask the Danish Tax Agency for a deferral of the payment until the case has been decided.
At this stage, it has not been clarified whether the treasury plans to hit Ørsted's other offshore wind farms with the same bill.
Marianne Wiinholt, Ørsted's chief financial officer, said: "As early as 2015, we asked the Danish and UK tax authorities to clarify the taxing rights between the two countries, so that the offshore wind farms would not be taxed twice.
"However, the Danish tax authorities broke off negotiations, and haven't since wanted to reopen them."
Recommended for you

Huge Orsted UK wind park to benefit from Treasury tax relief