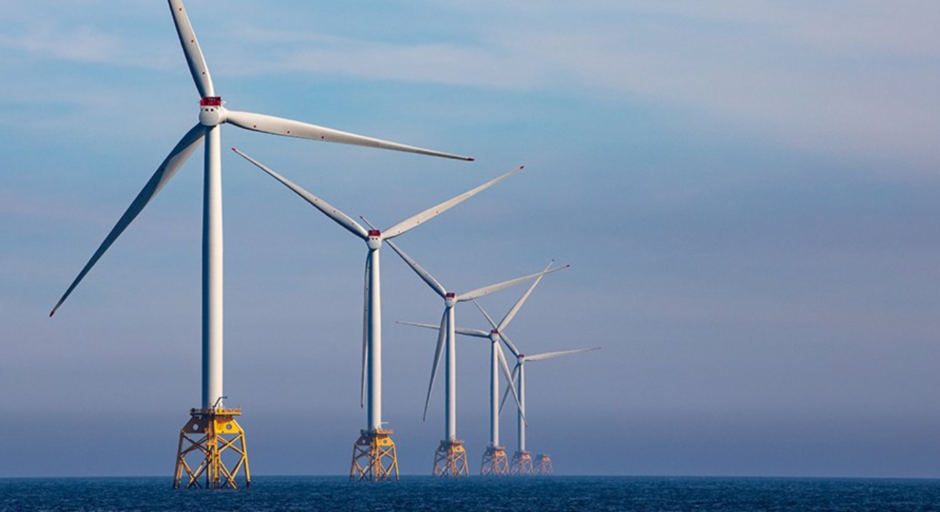 Offshore wind presents a "real opportunity" for North Sea oil and gas workers over the coming decades.
However, the sector needs to stress that it will be a "staggered transition" and that it will take time for many of the jobs to materialise, said Zoe Barnes, strategy manager at offshore wind developer Quaybridge.
She added that it won't be a straight swap for workers and that measures will need to be taken to ensure training gaps are filled.
There have been widespread fears recently that thousands of oil and gas employees could be left high and dry as the industry begins to divert away from reliance on hydrocarbons.
Campaigners have issued calls for governments to manage a 'just transition' to help offshore workers, particularly those made redundant during the pandemic, become part of the energy transition
Ahead of the Chancellor's budget in March, the RMT Union called for £220 million to be ring-fenced annually to help workers retrain for renewables.
Ms Barnes said: "There is a real opportunity for skills transition between the oil and gas sector and offshore wind. But, it's not a complete, straight transition. We shouldn't act as if oil and gas workers are just going to be sitting there and we're going to be able to move them straight across.
"The other thing we need to be careful of is timing. Our internal analysis shows there will be about 3,600 jobs by 2030 in offshore wind – that's fairly close to the Scottish Government's targets. But, they don't come yet.
"We need to be careful that we don't repeat what we did with the supply chain and immediately tell workers to move over. We need to send the message that this is a staggered transition with a staggered increase in the number of jobs over the next decade."
She added that Scotland's training networks are looked upon as "world class" and act as a model for other countries to replicate.
Ms Barnes was speaking during the final day of Scottish Renewables' virtual Offshore Wind Conference 2021, which also featured a ministerial address from Kwasi Kwarteng, Westminster's Secretary of State for Business, Energy and Industrial Strategy.
During his speech, he described offshore wind as "one of the greatest successes" the UK has ever had.
However, he admitted that the speed at which the industry has progressed has thrown up issues around planning, which could "impede progress".
Mr Kwarteng also said he was "sure" the current floating offshore wind target of 1 gigawatt by 2030 would be increased, adding that details about the upcoming Contracts for Difference (CfD) auction, planned for this year, would be published "very soon".
Recommended for you

Interview: UK energy minister reaffirms oil and gas support ahead of COP26