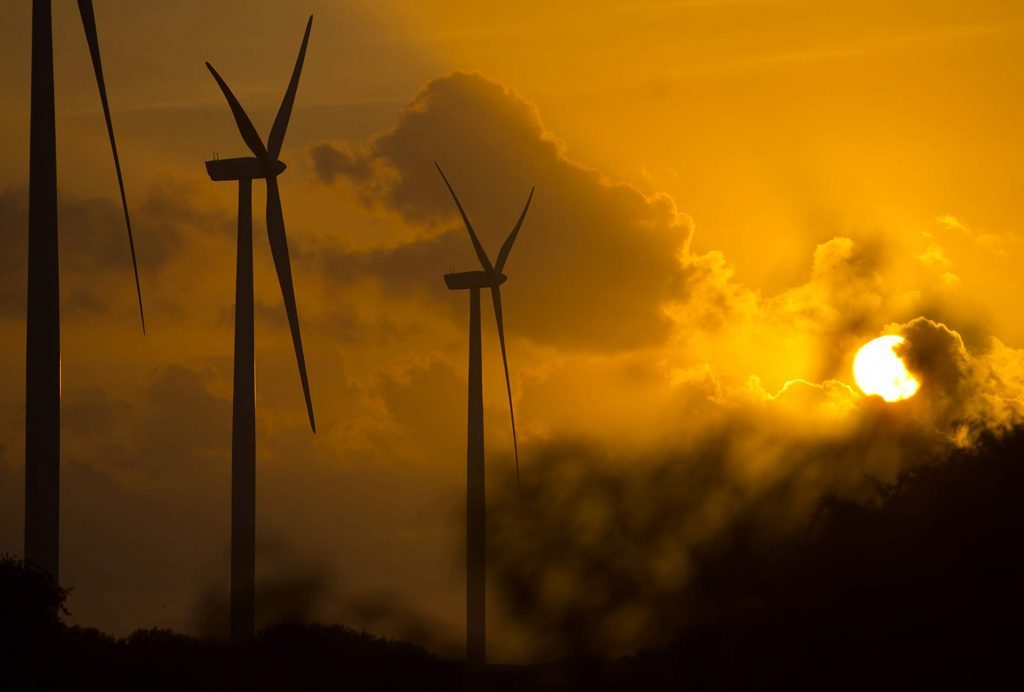 A lack of action to mitigate the risk of turbine fires could cost the wind industry millions of pounds, according to a new report.
The study carried out by Firetrace International found that the sector is sitting on its hands over the issue, resulting in an increase in downtime and ever-costlier losses.
It also means insurers are unable to accurately assess the risk of a blaze, which could result in a reduction in premiums across the industry.
Entitled 'Reducing Fire Risk: How to make wind farms even safer', the report claims that the average cost of a wind turbine fire has rocketed in the last decade, from around $1 million (£720,000) to between $7 (£5m) and $8m (£5.7m).
Chris Streatfeild, an independent health & safety (H&S) consultant at Renewable Safety and former director of H&S at RenewableUK, said changes: "When a turbine catches fire, the downtime can be significant and there are substantial direct and indirect costs associated with replacing critical parts such as gearboxes and nacelles. A lot of people don't have a full understanding of the real-world costs.
"When we had smaller turbines, you could sometimes absorb the costs, but with the move to mega-turbines, any downtime can have considerable operational impacts."
The report claims that if more data was available, the insurance industry could more adequately assess the risk of a blaze, likely saving wind farm owners and operators "considerable amounts" in insurance premiums.
It also examines calls for fire suppression standards to be implemented in the insurance industry and how insurers could play a key role by incentivising that.
Alan Tucker, managing director of Renewable Energy Loss Adjusters, said: "Adjusters or brokers need to run these types of databases – they need to show the results of not tackling the issue. The offshore industry has a particular problem in this context because offshore fires are more costly.
"The industry needs to develop a standard that says fire suppression is expected. If that happens, there will be fewer fire events, as a consequence of this, uptime is better, and there is less cost for the owners and the off-takers."
In order to put itself on a "sounder financial footing", the wind industry needs to share data and build existing trust and cooperation, the report said.
That includes uniting on issues of fire safety and coming up with regulatory action – such as certification and standards – that would create an opportunity for a robust fire reporting system.
Mr Streatfeild added: "We only have 50 companies that cover the entire global giga-wattage (of wind power) – data will show that the risk profile is low."
Recommended for you

Project launched to tackle UK's wind turbine blade recycling conundrum