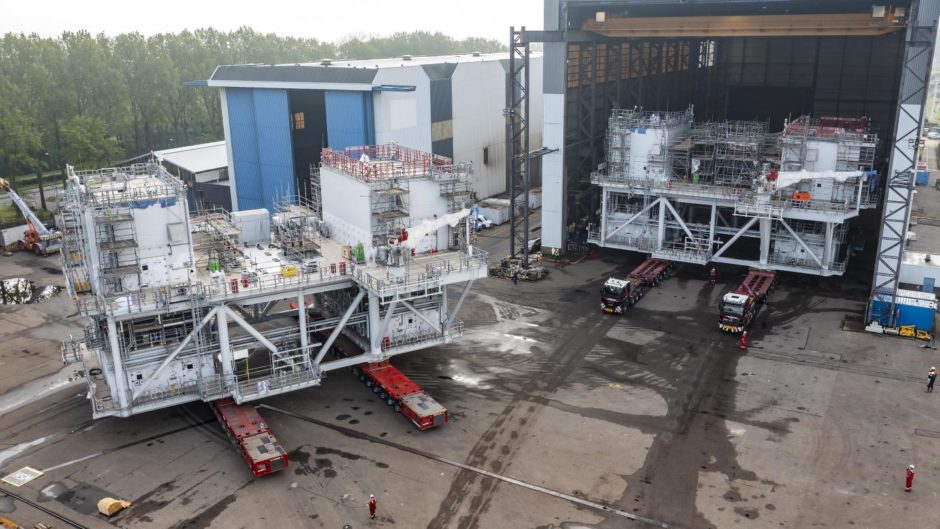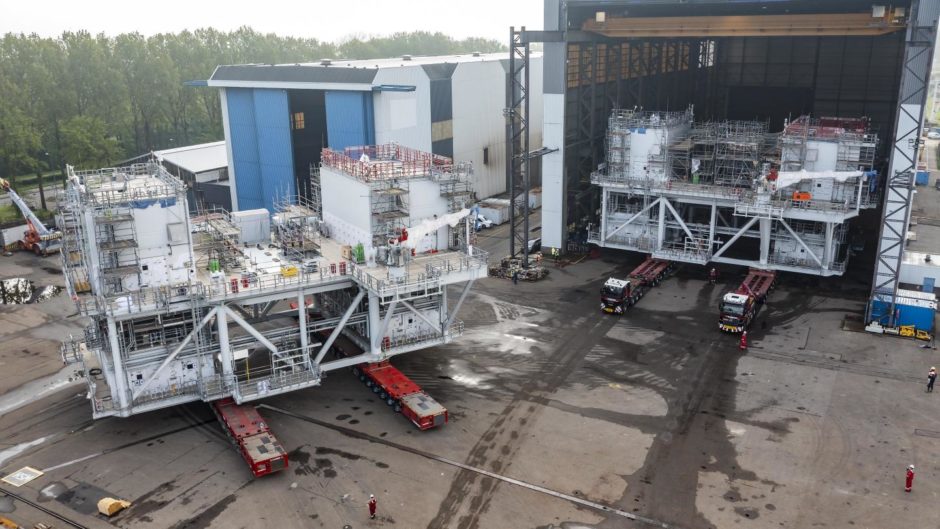 Topsides for a major Scottish offshore wind farm have been successfully moved and lifted ahead of sailing to the North Sea.
Dutch contractor HSM Offshore shared the news, along with pictures of the two transformers for the Neart na Gaoithe (NnG) offshore wind farm, on LinkedIn.
The offshore substation topsides for the 450 megawatt (MW) development will house the main electrical equipment, connecting the turbines to the onshore grid.
Each one weighs about 1,200 tonnes and is kitted out with a 225 MW single high voltage transformer.
The lift was carried out by Bonn & Mees' Matador 3 floating crane at HSM's yard in Schiedam, in the Dutch port city of Rotterdam.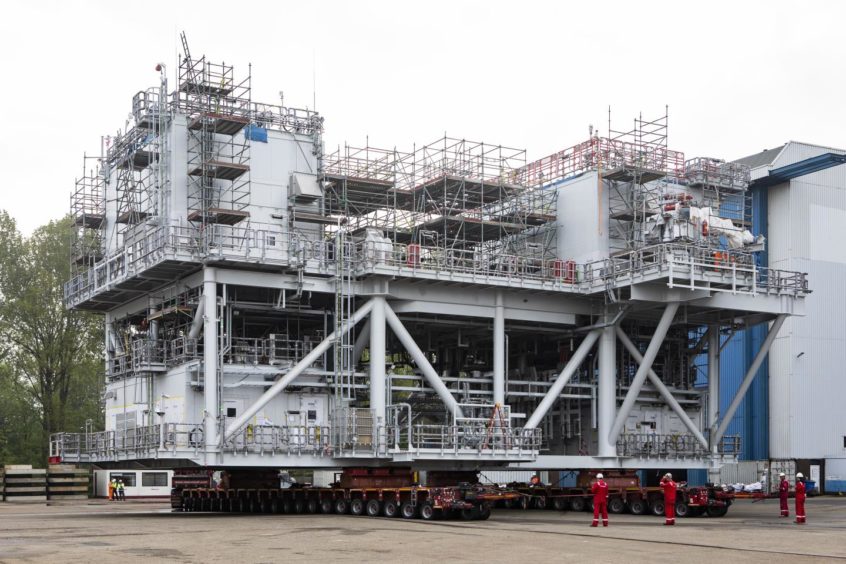 HSM was awarded the work to fabricate the topsides in December 2019, with the contract due to be completed in summer this year.
The firm said the "important milestone" was an "example of team effort and good planning".
NnG, which is jointly owned by EDF Renewables and ESB, is being built about 9 miles off the Fife coast across an area about 40 miles squared.
Once fully complete, expected to be in 2023, it will be capable of generating enough green energy to power around 375,000 homes.
A number of Scottish supply chain companies have already snapped up work for the project.
Texo Group recently announced it would manufacture steel structures for use by Saipem, the development's tier one service provider, in installation.
And earlier this year, InfraStrata won a £26 million contract to provide eight wind turbine generator jacket foundations for NnG.
Recommended for you

160-tonne 'shunt reactor' for NnG offshore wind farm successfully delivered