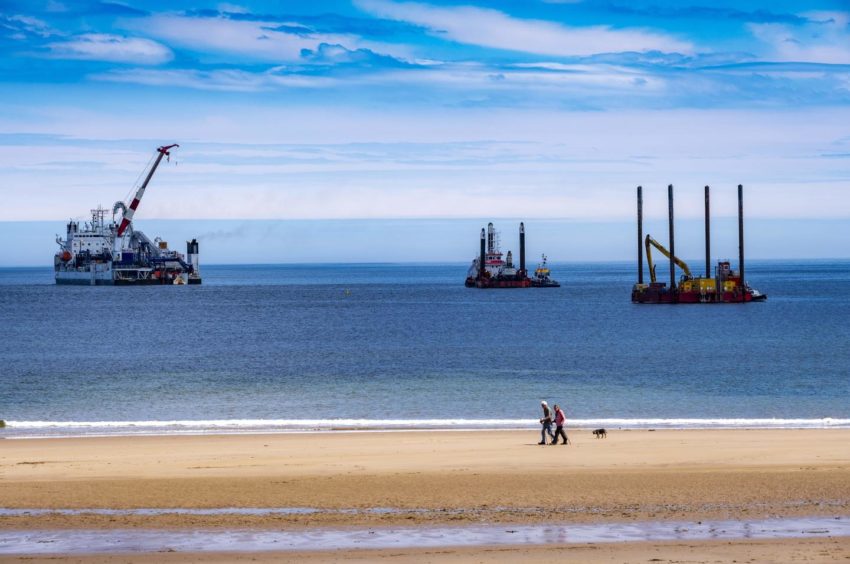 The first of two export cables for a major Scottish offshore wind farm has been successful installed.
Measuring 22 miles, the electricity transmission wire will connect Neart na Gaoithe's (NnG) offshore platforms to its onshore substation, located in the Lammermuir Hills.
It was installed at the nearshore of Thorntonloch Beach on the east coast of Scotland.
The offshore cable was transported to location using Prysmian Group's 124 metre long cable laying vessel, Cable Enterprise.
It was pulled through a 650m long horizontal directional drill duct and connected on the deck of the vessel, more than half a mile out to sea.
The offshore cable was then directed back through the duct towards the shore, where it will be connected to the onshore infrastructure.
The Cable Enterprise will lay the wire, which will be buried to protect it from damage, from the nearshore of Thorntonloch Beach to the site of NnG.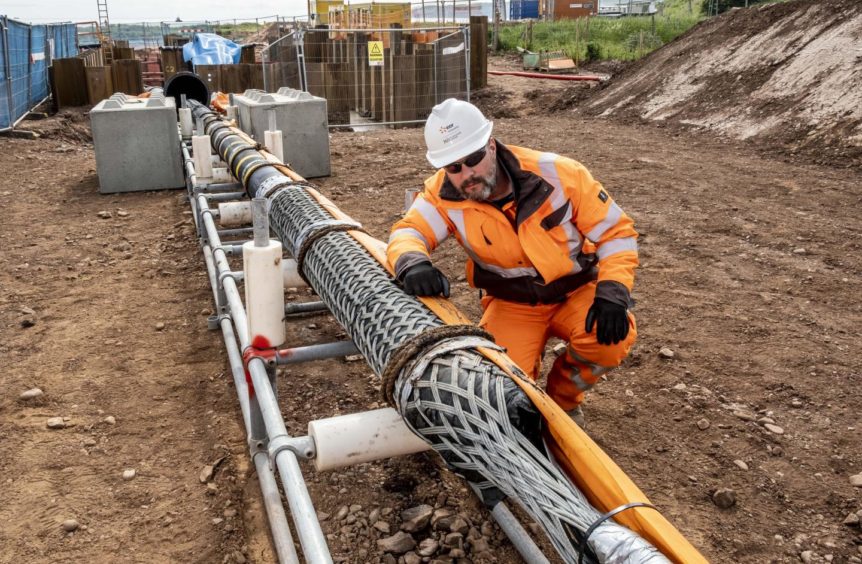 Prysmian, one of NnG's tier one contractors, expects the second offshore cable to be installed next month.
NnG, which is jointly owned by EDF Renewables and ESB, will supply enough low carbon electricity for around 375,000 homes, with a capacity of about 450 megawatts (MW).
The 54-turbines wind farm is currently under construction off the Fife coast
Matthias Haag, NnG project director, said: "The installation of the first of our two offshore cables is a significant milestone in the construction of NnG.
"These two 37km cables will play a pivotal role in connecting our two offshore platforms to the onshore substation over in the Lammermuir Hills.
"We're grateful to all our neighbours in and around the Throntonloch area for their patience as we carry out these vital construction works nearshore."
Massimo Galletta, project director (NnG) at Prysmian Group, said: "We are proud of being selected for such a strategic project, proving our state-of-the-art cable technology, know-how and project execution expertise to support the growing renewable energy industry."
Recommended for you

160-tonne 'shunt reactor' for NnG offshore wind farm successfully delivered