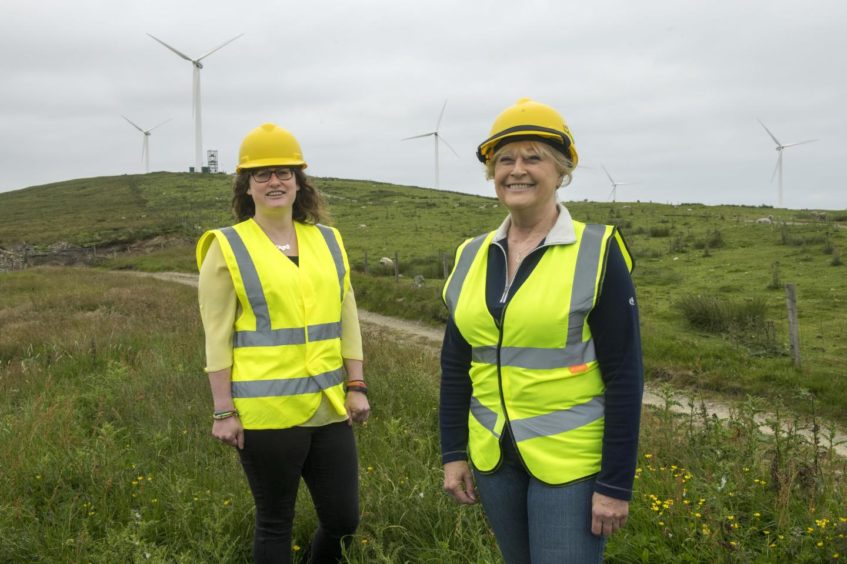 Vestas Wind Systems has teamed up with SSE Renewables in order to blood the next generation of wind turbine technicians.
The two renewables giants are offering four people the chance to join their apprenticeship programme, with plans to further extend the course in the coming years.
Successful applicants will be given the training needed to become wind turbine technicians and, ultimately, have the opportunity to work at the Viking onshore wind farm.
SSE Renewables' 103-turbine development is currently under development on Shetland.
It's due to come online in 2024, at which point it will become the UK's largest onshore wind farm, capable of powering almost half a million homes.
Manufacturing giant Vestas is responsible for supplying the turbines for Viking, the company's largest stand-alone onshore wind farm order in Europe to date.
As part of the contract, Vestas entered into a 30-year agreement to service the development when operational.
The plan is for the Danish developer to establish a Shetland-based service organisation, providing high quality employment opportunities.
The company has now begun its search for the apprentices to join that team.
Keith Wallace, director of service in UK and Ireland at Vestas said: "We're pleased to be offering this exciting opportunity for some keen and enthusiastic apprentices to join us on the journey to deliver and maintain Shetland and the UK's clean energy future through wind power.
"We want to hear from candidates in Shetland who really want to get involved and learn a lot about our industry, whilst developing a broad range of skills for a career in a growing, globally important industry.
"These are great opportunities for four deserving candidates to have a frontline role in the renewable energy industry, and we look forward to hearing from them."
Julie Graham, Viking Energy Wind Farm community engagement manager, said: "When operational, Viking will make a valuable contribution to providing Shetland, Scotland and the UK with carbon neutral renewable energy.
"Vestas is offering these exciting opportunities for four people to have frontline roles in commissioning and maintaining wind turbines while making their lives in our wonderful Islands.
"We can't wait to welcome the successful candidates to the Viking Energy Wind Farm family."
Emily van Tonder, school coordinator from Developing the Young Workforce Shetland said: "We're keen to assist young people in Shetland to apply for these apprenticeships in any way we can.
"We're currently running our DYW Summer Leavers Programme, offering support with CV checks, mock interviews and e-learning opportunities and we'd be happy to help any young people who are interested in these excellent opportunities.
"Our colleagues at Skills Development Scotland are also on hand to help people of any age in Shetland who would like help submitting an application for the Vestas roles."
Recommended for you

'Milestone' moment for Moray West wind farm