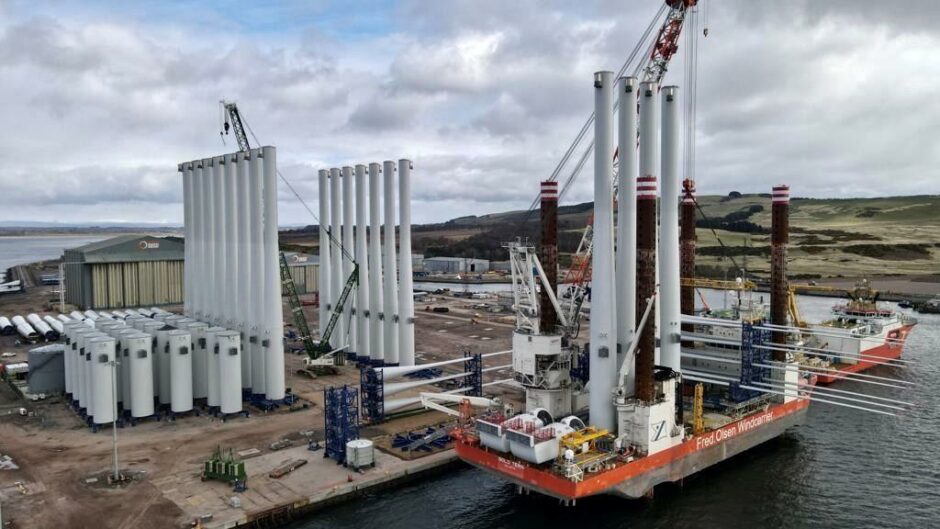 Global Energy Group (GEG) is to trial a "ground-breaking" electron beam welding technology at its Port of Nigg facility in the Highlands.
It follows the decision by the Offshore Wind Growth Partnership (OWGP) to award £300,000 to Cambridge Vacuum Engineering (CVE) to advance the development of the solution, called Ebflow.
The technology will be tested and qualified for eventual use at GEG's planned tower manufacturing facility.
The OWGP grant will facilitate the deployment of CVE's welding machinery for producing long seam and circumferential seam welds associated with offshore wind tower production.
GEG is currently working to advance its plans for a next-generation tower manufacturing facility at the Port of Nigg.
High-productivity welding is a defining factor in influencing the economics of large-scale serial manufacturing.
Ebflow can be readily transported and operated on-site, meaning it can be used on significantly larger structures than can be accommodated in a vacuum chamber.
The technology has already received a ringing endorsement from SSE Renewables, the lead for the RapidWeld project in electron beam welding.
A trial is also being carried out on the Dogger Bank Wind Farm, on course to be the world's largest offshore wind farm.
If successful, it's claimed Ebflow will be a "world-leading" technology, delivering substantial benefits to energy consumers, offshore engineering, the associated offshore wind supply chain and the UK's high-value jobs market.
Moreover, the collaborative project between CVE and GEG has the potential to reduce welding times by over 75%, while bringing down energy usage by and associated carbon emissions by over 90%.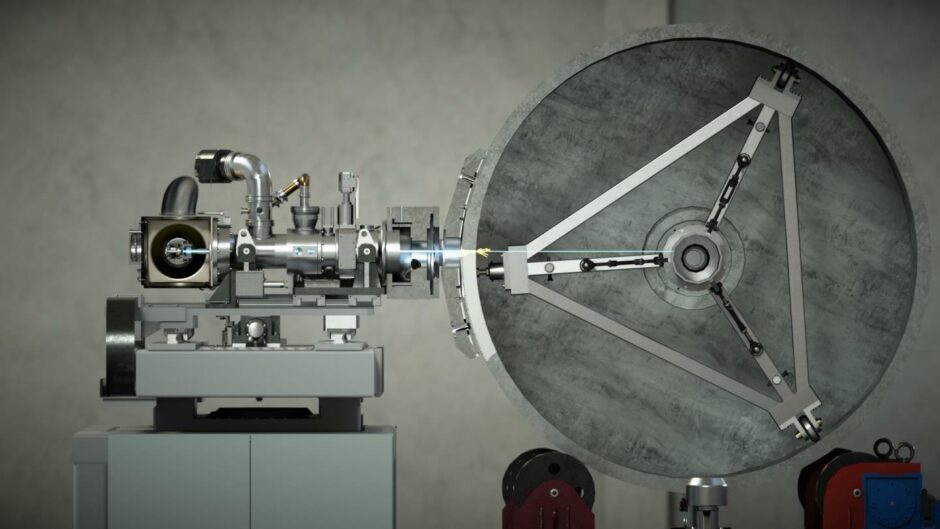 Steve Chisholm, GEG's director of innovation, said: "GEG recognises that it can only maintain a position of international competitiveness through the development and deployment of ground-breaking innovation.
"The application of electron beam welding to offshore wind tower production is truly transformational and has massive potential to improve productivity, reduce cost and dramatically lower carbon emissions."
Bob Nicolson, CVE's managing director, added: "Ebflow is a disruptive technology that has been in development for 10 years. It is a major breakthrough in thick section, large structure welding and it has applications in a wide range of industries.
"The OWGP grant, in conjunction with the RapidWeld project, has the potential to provide a significant step towards the Offshore Wind Sector Deal's ambition of increasing the UK content of UK offshore wind farms to 60% by 2030.
"We are excited about the collaboration with GEG, who have demonstrated willingness to adopt new advanced manufacturing processes and are perfectly positioned to integrate this technology into their newly installed manufacturing set-up."
Andy Macdonald, OWGP programme director, said: "OWGP is delighted to be supporting CVE's development of electron beam welding for offshore wind monopiles and towers. It is essential that UK fabricators have early access to technology that can reduce costs and ensure quality for long-term competitiveness. As well as providing solutions to fabricators, this project will help CVE to develop new markets and increase sales in the offshore wind sector."