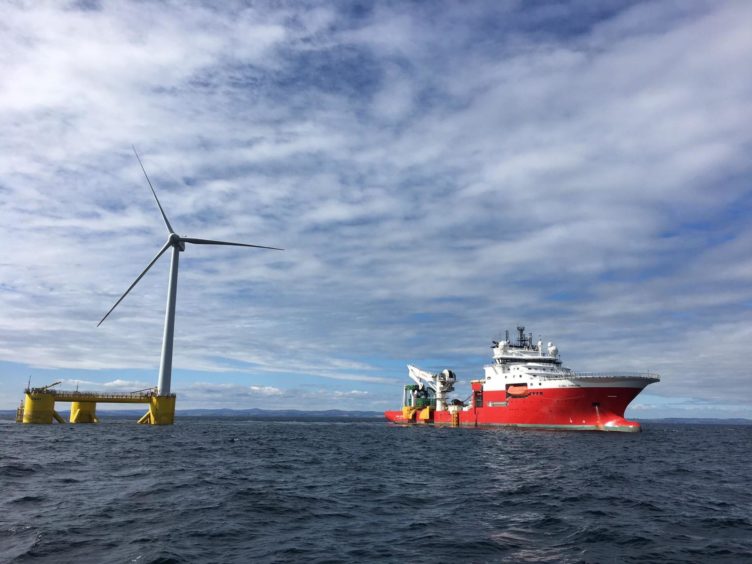 Government has repeated its pledge to help local workers benefit from the scaling up of renewables developments in UK waters.
It follows claims that ministers have created an "obstacle" to promoting domestic job opportunities in offshore wind by extending visa waivers.
Nautilus International said the scheme allows renewables developers to draft in overseas staff without work permits.
According to the trade union, labour that is brought in from abroad "typically" is on lower wages.
Following Westminster's commitment to splash £160m on floating wind, Nautilus has called for the visa waiver to be scrapped to open up the opportunities to domestic workers.
Nautilus general secretary, Mark Dickinson said: "As the UK government looks to expand the country's successful offshore wind industry, it is essential to remove this obstacle to promoting job opportunities for local labour in the sector."
The wind farm worker concession is due to run until July 1 next year.
According to Nautilus, they have repeatedly been extended by government, something that has irked the organisation.
A lack of local content in UK renewables projects has been a long running bugbear for trade unions.
Efforts have been taken to try to address the gulf and there have been more promising signs recently that workers will feel the benefit of the renewables boom.
Mr Dickinson said: "There is no credible evidence that we have seen to show a shortage of UK maritime professionals looking to work in offshore wind.
"The government has an opportunity here to tie the UK's commitment to green growth to its promised levelling up agenda. By removing the waiver scheme, ministers can promote good-quality jobs for British seafarers instead of continuing to allow employers to resolve their alleged recruitment difficulties by recruiting abroad.
"Taxpayer money is being invested in the zero-carbon agenda – the public expects to see those funds used responsibly, to create good local jobs with fair pay in these sustainable industries.'
A Home Office spokesperson said: "We extended the wind farm worker concession until 1 July 2022, to allow foreign nationals work in the construction and maintenance of offshore wind projects in UK territorial waters.
"The government is absolutely committed to promoting job opportunities for local labour and always encourage employers to look to the domestic workforce first. We will keep the concession under review."
Recommended for you

Shell aiming for more than 40% local content in ScotWind projects