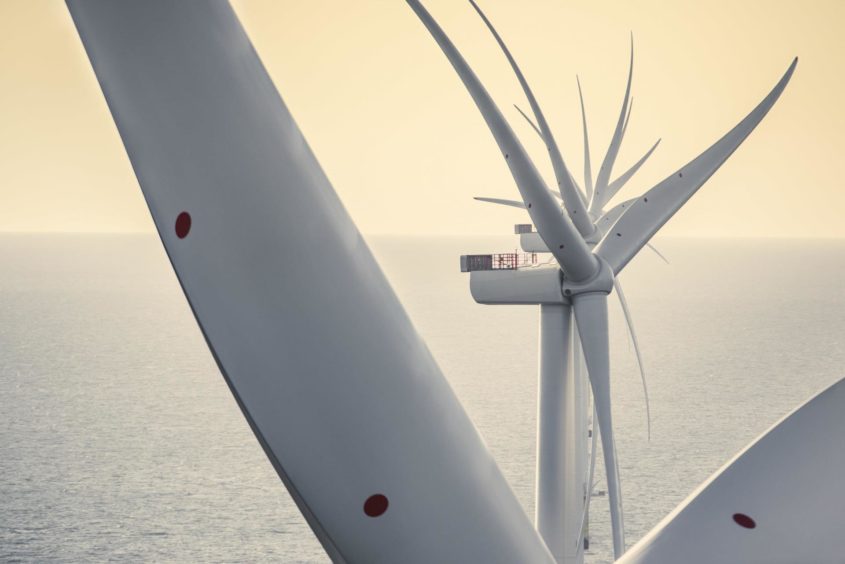 Turbine manufacturer Vestas has set out the ongoing challenges in the business environment on its operations.
Supply chain instability in the wind power market in 2021 led to "significant cost inflation" and delayed the delivery of projects.
That has "severely" impacted both visibility and profitability for the Danish firm.
Despite the gloomy assessment, Vestas (CPH: VWS) achieved record-high revenue and delivered 16.6 giawatts (GW) or projects last year.
Announcing its preliminary figures for 2021 on Wednesday, Vestas praised the "dedication" of its workforce for advancing the energy transition while "handling challenges from cost inflation, Covid-19, and a cynical cyberattack".
Despite short term volatility, the company reinforced that the wind energy industry remains prosperous in the long term.
But the company still expects to be "heavily impacted" by cost inflation in 2022 as the cost of wind turbines increases.
Rises in the cost of steel and transportation caused Vestas to up the price of its turbines last year.
Preliminary results for full year 2021
As a result of the underlying conditions, Vestas has reported preliminary revenue for 2021 of €15.6 billion is in line with its outlook.
Operating profits amounted to €461 million, down from €750m in 2020.
Vestas says this reflects delays in the installation of some onshore projects, as well as increased cost inflation.
Update on cyber security incident
Vestas has also given an update on a cyberattack that it became aware of in November.
While it didn't have any significant impact on operations, the company's internal IT systems were down for "some time" and "significant" resources had to be re-allocated to handle the attack.
As a result it "temporarily" impacted Vestas' efficiency and its ability to be "fully focused" on end of year execution.
Vestas' group president & chief executive Henrik Andersen said: "Everyone at Vestas did an outstanding job in 2021 to ensure record-high revenue despite a global business environment that became more challenging as the year progressed.
"Supply chain instability and rising energy prices as well as accelerated cost inflation from raw materials, transport, and turbine components, however, continued to amplify costs throughout the year, which severely impacted visibility and profitability. In this environment and without compromising on safety or quality, we achieved revenue of EUR 15.6bn, an EBIT margin before special items of 3 percent, and free cash flow of EUR 183m.
"We achieved an order intake of 13.9 GW, 3.1 GW of preferred supplier agreements on our V236-15.0 MW offshore turbine as well as strong performance in Service. In 2021 we also made strong strategic progress to strengthen Vestas' foundation and customer focus. This progress included the integration of Offshore activities, the ramp-up of Development, and the establishment of one global organisational blueprint.
"We remain focused on executing our strategy and driving the energy transition forward with our customers but expect the current challenging business environment to continue throughout 2022, which hampers our outlook for 2022. To mitigate these short-term challenges, the industry must show the discipline needed to protect profitability and improve value creation in the long term, and Vestas will continue to pave the way towards higher discipline. Partnerships remain fundamental for Vestas, and I want to extend a huge thank you to our colleagues, customers, and other partners across the full value chain."