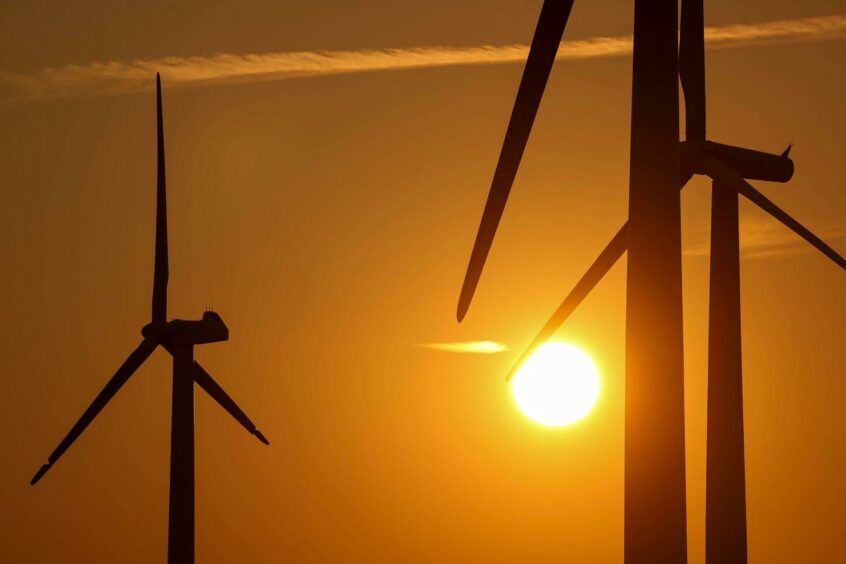 Supply chain woes and inflation couldn't stop the growth of renewables last year as wind capacity grew by almost 100 gigawatts (GW).
Driven by a surge in Chinese offshore installations, the figure surpassed expectations of 86.4 GW, according to research from Rethink Energy.
That is despite new additions falling by 25%, compared to 2020.
Wind capacity growth in 2021 hit 92.5GW, with China accounting for more than half of that figure.
The US was responsible for 15%, followed by Brazil (4%), Sweden (2%), and Turkey (2%).
Europe as a whole accounted for just 18%, due to planning restrictions "plaguing" the onshore sector – all but two European nations experienced a decrease in annual installations.
Rethink has today published its new report called 'Global Wind Power Forecast – entering boom phase by 2025'.
Planning restrictions combined with an increase in prices for commodities, such as steel, meant the wind industry hasn't grown as consistently as solar, according to the research.
For 2021, the 25% dip in installations is largely a result of a flurry of activity in China at the end of 2020.
Project developers in the country rushed to get projects online ahead of subsidy deadlines at the end of January 2021.
Harry Morgan, Rethink's wind power analyst and lead author of the report, said: "Despite a 34% drop in overall Chinese additions, it was this same dynamic, replicated in the offshore wind sector, that has once again pushed China to market domination in 2021.
"Accounting for 36% of the country's new capacity, in one year, China managed to install more offshore wind capacity than the rest of the world has in the past five years combined. Bringing China to 27 GW of offshore wind capacity in total, it has now blown the UK's market lead out of the water – with the UK sitting on just 11 GW."
In total onshore wind additions fell by 36% globally in 2021.
That was offset by offshore wind projects though, with additions more than doubling to 19.3 GW for the year.
The technology accounted for 21% of total wind additions, up from 6% last year.
While this figure may not be sustained as Chinese additions dip in 2022, the overall share that offshore wind holds in the market will continue to rise as new countries – including the USA and Japan – rush into the market, Rethink said.
In a year of soaring commodity prices and logistical costs, turbine original equipment manufacturers (OEMs) and developers have battled tight margins.
Vestas regained its crown as the leading supplier – accounting for 16.4% of the market – ahead of China's Goldwind (13.0%), Siemens Gamesa (9.3%), Envision (9.1%), and General Electric (9.0%).
GE fell from the top spot in 2020, with its installations in its home US market falling by 22% year-on-year.