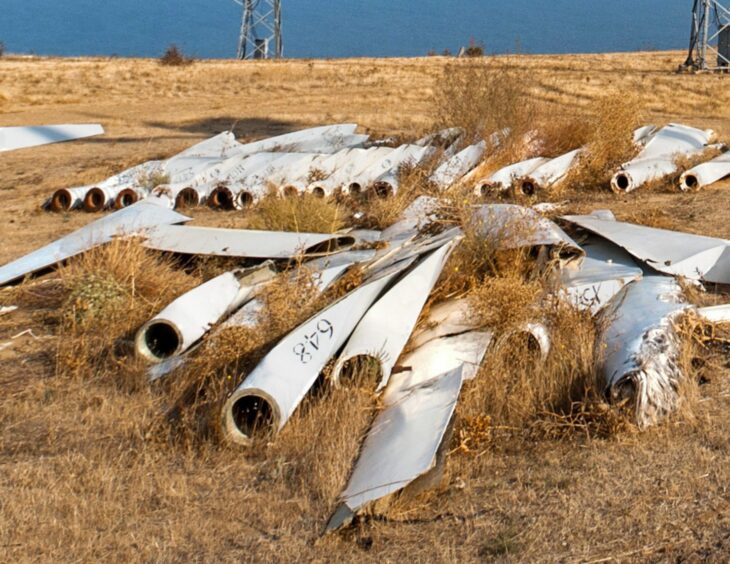 Continuum says its process will allow used wind turbine blades to be turned into new composite panels, helping tackle one of the sector's biggest challenges.
Whilst electricity from wind turbines comes with relatively low carbon emissions, the sector still faces headwinds in reducing the environmental impacts of units at the end of their life.
Usually made from composite materials – a combination of reinforced fibres like glass or carbon fibres and polymers – turbine blades in particular present a challenge for re-use.
While some novel opportunities have been explored – including plans by the likes of ReBlade to produce eye-catching furniture – blades typically end up either in landfill or incinerated for use in cement.
However, Denmark-based firm Continuum has developed patented processes that would ensure blades are 100% recyclable, and could instead be reformed into new composite materials for the construction, marine and automotive sectors.
Using blades and other composite waste as feedstock, the company mechanically separates materials back into their raw, basic form, such as carbon fibre and polyurethane. (Metals and pollutants are also separated and sent off for further recycling).
The reclaimed materials are then blended with virgin resin, layered and heat-pressed to create new composite panels, made from up to 92% recycled material, for use in everyday products such as facades, industrial doors, and kitchen countertops.
Chief executive officer Nicolas Derrien said: "As a society we are rightly focussed on renewable energy production, however the subject of what to do with wind turbine blades in the aftermath of that production has not been effectively addressed.
"We're changing that, offering a recycling solution for the blades and a construction product that will outperform most other existing construction materials and be infinitely recyclable, and with the lowest carbon footprint in its class."
The approach appears similar to a project backed by Strathclyde University and Composites UK, which secured sector funding in 2021.
Under Continuum's proposed model, the company would handle "end-to-end logistics and processes" – offering an easy route for disposal and recycling for wind farm owners and decommissioning firms.
Martin Dronfield, chief commercial officer and managing director of the company's UK arm, added: "We need wind energy operators and developers across Europe to take a step back and work with us to solve the bigger picture challenge.
"Continuum is offering them a service which won't just give their business complete and sustainable circularity to their operations but help protect the planet in the process."
The company is currently developing its first factory in the Danish port of Esbjerg, aimed to be operational by the end of 2024.
It then hopes to open a second site in the UK shortly after, backed by a grant from the UK's Offshore Wind Growth Partnership, before embarking on a roll out of several more industrial-scale factories across in France, Germany, Spain, and Turkey by 2030.
Each would have the capacity to recycle a minimum of 36,000 tonnes of end-of-life turbine blades per year.
Though still seeking new investors, the company says it intends to begin taking end of life blades by the end of 2023.