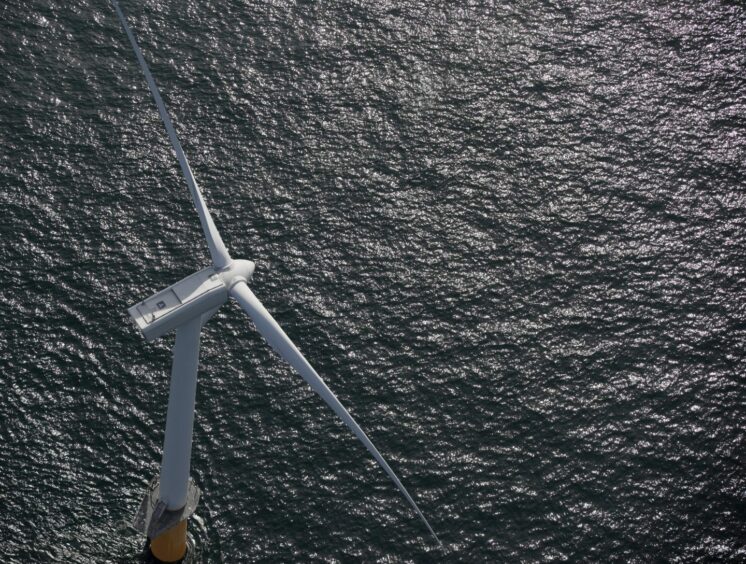 A wave of "unprofitable" offshore wind contracts could see firms focus instead on cash-rich oil and gas, the chief of a marine industry body has warned.
Allen Leatt, chief executive of the International Marine Contractors Association (IMCA), said the current system for offshore wind contracts "is not a sustainable situation".
His organisation, which represents over 700 firms globally, has issued a rallying call for an overhall of the current system – which lacks standardisation and places disproportionate risk and cost on contractors.
Mr Leatt spoke to EV following a flurry of loss-making headlines for large contractors, which is impacting the wider supply chain.
"The supply side of the offshore wind sector is unprofitable today.
"The allocation of risk is one-sided from developers and their bankers to the supply chain, which is not the case in the oil and gas industry which understands the dynamics of offshore construction and marine environment.
"As a consequence of this risk allocation, the supply side is loss-making."
He went on to add that contractors are likely to favour oil and gas over offshore wind if the situation persists – impacting global targets for the renewables technology.
"I think you'll see it in pricing. If you're a contractor today, and oil and gas is doing well today, then where would you want to see your assets, your resources and energy? Therefore you may well see assets moving, which might otherwise been in wind, in oil and gas."
Saipem at Scotland's NNG wind farm, Subsea 7, Heerema and GE Renewable Energy are among the firms to decry offshore wind project woes hitting their profits in the last year.
"This is clearly not a sustainable situation, it's going to discourage investment in new capacity," says Leatt.
"Why would you? The biggest contractors, the Tier 1 guys, they're losing money. There's a structural problem rather than a one-off project problem."
The solution?
IMCA issued a new Renewables Contracting Principles document earlier this month with the hope of highlighting issues around contractors being hit with disproportionate risk levels in projects.
Without change, developments could "grind to a halt", it warned.
Leatt argues that a new type of contracting model – as seen throughout the oil and gas industry – is needed now.
He points to issues with parts of the world using FIDIC contracts in offshore wind; a type of deal found regularly in onshore civil infrastructure contracts but "totally unsuitable" for offshore wind.
"FIDIC talks about weather as an exceptional event – well in offshore we're working with weather every day and night."
Raising prices isn't the answer, says Leatt, but the industry is suffering from a lack of a standard construction contract in offshore wind.
He points to the oil and gas industry's "CRINE" initiative in the 1990s (Cost Reduction In The New Era) which lowered costs while oil prices were down, helping boost the industry.
Its successor –the LOGIC (Leading Oil & and Gas Industry Competitiveness) model – is still in place today.
Leatt wants IMCA to work with industry associations to develop something similar.
"We need a similar one – we call it LOWIC (Leading Offshore Wind Industry Competitive programme) to make the industry economically stronger and sustainable for everyone.
"Our contracting principles are a way of priming that pump, getting that dialogue going. We'd like to work with other associations in this space and work with developers to create standard contracts and sensible risk allocation."