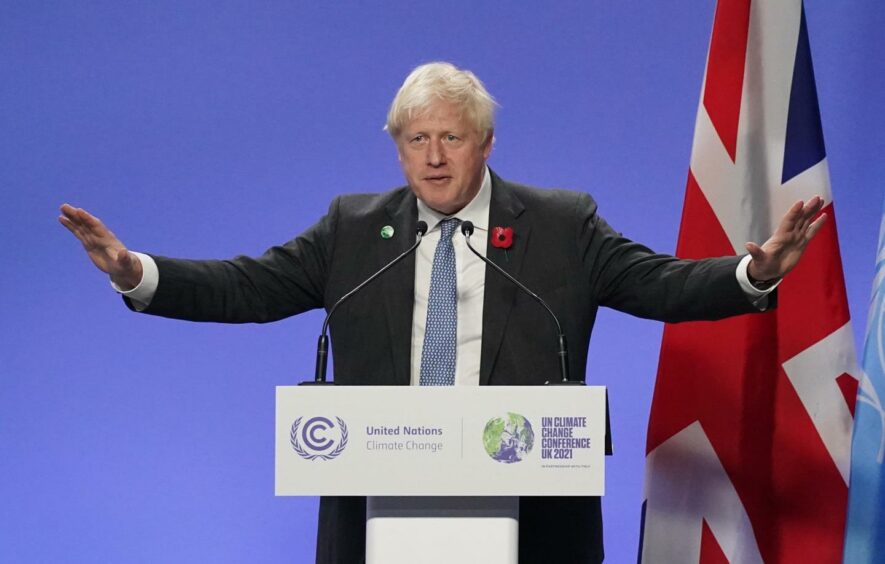 The UK has set out its hopes to increase trade links with Africa, not least in the energy sector, although divisions continue over quite how policies should be pursued.
Prime Minister Boris Johnson opened the Africa Investment Conference this morning with a call for the continent to prosper from the "green industrial revolution". This, he said, "will rescue humanity from catastrophic climate change".
UK embassies and high commissions have been involved in supporting local companies invest £2.5 billion in Africa in 2021. In particular, Johnson highlighted that the UK was the largest investor in renewable energy in South Africa.
The UK launched the Clean Green Initiative in November 2021, at the COP26 event in Glasgow. Under this, the UK will provide more than £3bn in climate financing over the next five years, double the amount invested by the CDC from 2017 to 2021.
In November, the UK also set out plans for the Private Infrastructure Development Group (PIDG) to provide more than £210 million in developing countries for green projects. This funding aims to mobilise additional financing from the private sector, in much the same way that the government aims to deliver on its 10 Point Plan.
The UK is also providing a guarantee to the African Development Bank (AfDB) to unlock an additional £1.45bn of funding.
Foreign, Commonwealth & Development Office (FCDO) Minister for Africa Vicky Ford also addressed the summit this morning. Ford noted that Africa had an "abundance" of renewable energy resources but continued to mostly reliant on fossil fuels.
The UK has the stated aim of supporting companies' investment plans in Africa – with the exception of fossil fuel developments.
More to go
UN Economic Commission for Africa (UNECA) executive secretary Vera Songwe called on the UK to do more to deliver investment into Africa. Foreign direct investment (FDI) from "the UK to Africa remains disappointingly low. It hasn't grown since 2009, when it accounted for 3% of FDI flows. This does not make a strong UK-Africa relationship."
FDI into Africa has suffered as a result of regulatory concerns, Songwe said, noting that standards have improved.
She cited UK investment in wind power and minigrids as a particular area of potential growth. Such investments, she said, would double Africa's share of FDI from the UK to 6% "before we know it. We must work together to see how we can make a cleaner environment."
While the UK government is keen to double down on renewable energy supplies to Africa, this is a controversial issue.
Speaking at the event, African Union commissioner for energy Amani Abou-Zeid noted the importance of a varied energy mix. "Gas is very important for Africa to move into cleaner energy. We need to work on several tracks, including energy efficiency and improving the energy mix through using natural gas."
Gas, she said, could provide baseload power to support renewables and also help drive a shift to cleaner cooking fuels.