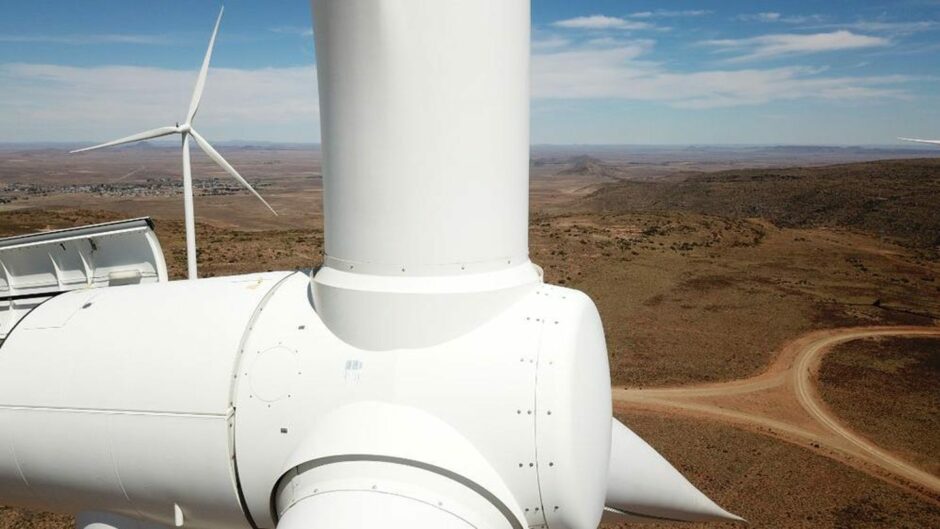 Infinity Power has completed its acquisition of Lekela Power, which operates 1 GW of wind power in South Africa, Egypt and Senegal.
The deal makes Infinity Power the largest provider of renewable energy in Africa. The company is made up of Egypt's Infinity and Abu Dhabi's Masdar.
Shareholders funder the deal, while Absa CIB and Mauritian Commercial Bank (MCB) provided debt.
In addition to its 1 GW in service, Lekela has another 1.8 GW in various stages of development.
Mainstream Renewables Power said the deal gave an enterprise value of $1.5 billion for Lekela. Mainstream will receive around $90 million, subject to certain closing adjustments. It had a 40% stake in the company while Actis had 60%
More to come
Infinity Power chairman Mohamed Ismail Mansour said the company planned to reach 2 GW of greenfield projects by 2025.
"With this transaction, we have delivered on the promise made during COP27 of being the fastest-growing renewable energy company in Africa. We continue to drive efforts that reduce carbon emissions, increase renewable energy sources, and develop efficient energy solutions for the entire region, in order to achieve our vision of providing clean, reliable and affordable electricity access to people in underserved communities across Africa."
Infinity Power CEO Nayer Fouad noted the need to tackle energy insecurity in Africa. The transaction, he said, was "a major step forward for Africa's future, and a significant move in enabling the shift towards sustainable energy". The company has plans for more, he said, aiming for a "truly sustainable ecosystem for green energy across the continent".
Lekela CEO Chris Antonopoulos welcomed the deal, saying the next chapter for the company would be exciting.
"We remain committed to delivering clean, reliable power for communities and countries across Africa. To do this we are growing our pipeline, exploring new technologies and will continue to create positive impact for the communities where we operate," he said.
Moving parts
Mainstream opted to sell down in order to focus its efforts on South Africa. Group CEO Mary Quaney said the South African team was "focused on bringing our 11.5 GW pipeline of wind and solar projects in South Africa to fruition this decade and beyond".
Mainstream led a consortium of interests with its 40% stake. Other shareholders included International Financial Corp. (IFC), Rockefeller Brothers Fund, Ascension Investment Management and Sanlam.
The Africa Finance Corp. (AFC) and EBRD are also shareholders in Infinity Power.
Cantor Fitzgerald, Absa CIB, Norton Rose Fulbright, Al Kamel Law, Ernst & Young and AFRY advised Infinity Power on the transaction. Absa CIB and MCB acted as the mandated lead arrangers on the acquisition financing facilities.
Bracewell advised Absa and MCB on the financing. London partner Gordon Stewart said, "It was fantastic to combine our award-winning expertise from European holdco financings with our market-leading African project finance practice together in one team, and to deliver this first-of-kind transaction for the African renewables market."