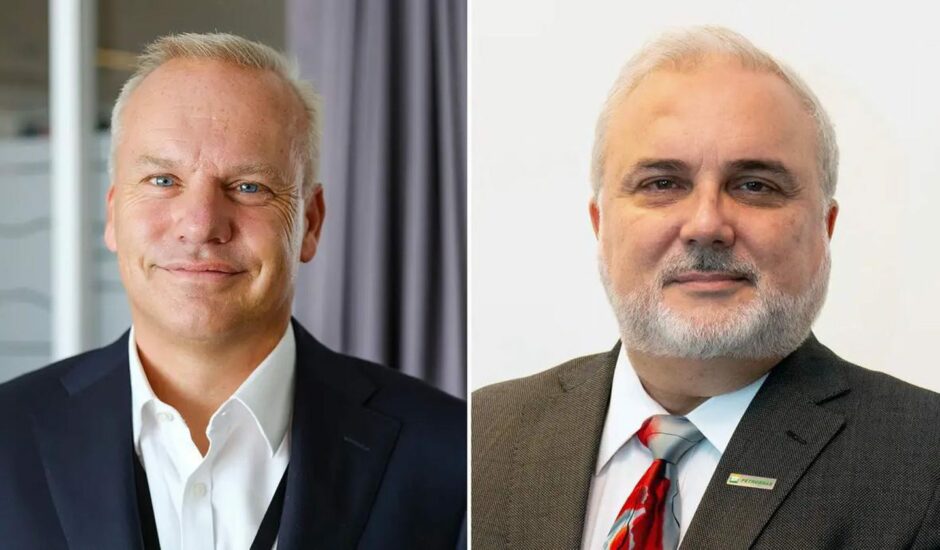 Petrobras and Equinor have signed a letter of intent that will see the two assess the potential build-out of up to seven new offshore wind projects.
Signed during CERAWeek in Houston, the letter builds on the pair's existing co-operation in the oil and gas and renewables sectors.
According to Equinor (OSLO:EQNR), it will see the companies work together to study the technical, economic, and environmental feasibility of up to seven offshore projects off the Brazilian coast, which could generate up to 14.5 GW.
This will build on an existing partnership signed in 2018, which the two vowed to work on the Aracatu I and II schemes, located on the coastal border between the states of Rio de Janeiro and Espírito Santo.
Alongside these two projects, the new agreement adds potential projects at Mangara, off Piauí; Ibitucatu, off Ceará; Colibri on the border between Rio Grande do Norte and Ceará; and at Atobá and Ibituassu, on the coast of Rio Grande do Sul.
The co-operation agreement will be effective until 2028.
Brazil has more than 21GW of installed wind capacity onshore, but has yet to make any offshore developments.
However, early investigations into potential licensing shows fervent interest, and more than 70 applications for nearly 180GW of capacity have been submitted to government planners so far – though not all will secure consents.
"Equinor and Petrobras have a long history of successful partnership. We are happy to expand our collaboration to renewables, enabling a broad energy offering in Brazil. Together we are actively engaging to contribute to the realization of offshore wind and Brazil's energy transition, by creating the necessary initial conditions for renewables energy to develop in a sustainable way," said Equinor CEO Anders Opedal.
The Norwegian energy giant chose Brazil for its first investments in solar, acquiring the 162MW Apodi Solar plant in 2018.
In 2022, construction work started at its 531MW Mendubim solar project in partnership with Scatec and Hydro Rein, with completion slated for 2024.
Petrobras president and CEO Jean Paul Prates said the latest agreement would support "a new frontier" in clean energy development in Brazil.
"We will combine our world-renowned offshore technological innovation capacity and our experience in the Brazilian electricity generation market with Equinor's expertise in offshore wind projects in several countries.
"It is worth mentioning, however, that the phase is for studies and the allocation of investments depends on in-depth analyses to assess their viability, in addition to regulatory advances that will allow the authorisation processes for the activities, to be carried out by the Union," he added.
Recommended for you

Can oil ever be green? Norway turns to wind-powered drilling