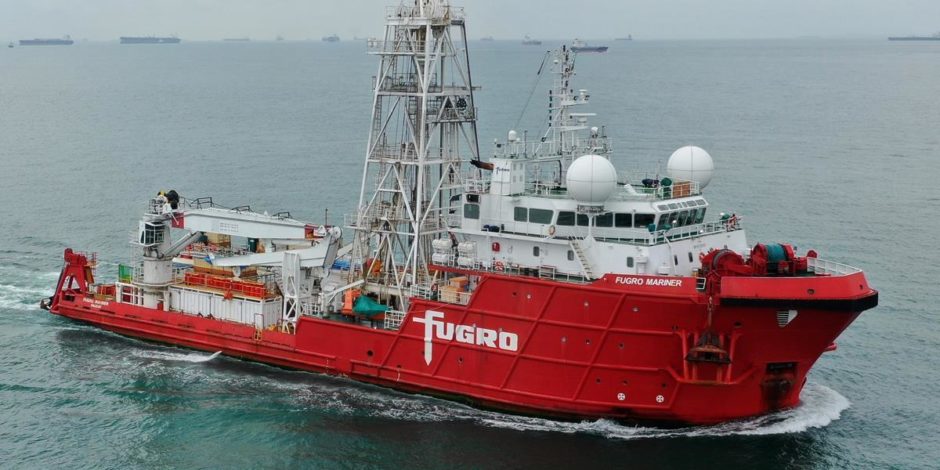 Fugro has become the latest company to try and gain a foothold in Japan's "burgeoning" offshore wind industry.
The Dutch marine firm has signed a Memorandum of Understanding (MOU) with Tokyo-headquartered NYK Group to provide offshore geotechnical services.
They will also collaborate on a feasibility study into jointly operating a specialist investigation vessel for renewables projects.
It's hoped the strategic partnership will benefit from Fugro's technical and operational experience in offshore wind and NYK's knowledge of the Japanese market.
Japan is expected to undergo "dramatic growth" in renewable energy in the coming years, which is expected to increase national demand for geotechnical investigation vessels.
By joining forces, Fugro and NYK aim to meet this demand and play a part in the development of an established offshore wind network in the East Asian country.
Earlier this year, Equinor announced it had partnered up with two of Japan's leading energy firms in order to make the most of future renewables opportunities.
Successful applicants for the Japanese Government's first floating wind auction are expected to be announced in June next year.
Akira Kono, NYK's senior managing executive officer, said: "Fugro's expertise in geotechnical investigations and NYK's knowledge of the Japanese market will be essential for supporting our customers and this partnership will contribute to the positive development of offshore wind business in Japan."
Jerry Paisley, Fugro's marine site characterisation director for Asia-Pacific, said: "This strategic partnership with NYK further demonstrates our Geo-data expertise in the renewables sector. As a market leader, Fugro has over 25 years' experience in European offshore renewables and has been delivering offshore wind projects in Asia-Pacific since 2016. Offshore wind developments in Japan are accelerating and this partnership with NYK positions Fugro at the forefront of these developments that support our vision to create a safe and liveable world."
Recommended for you

Offshore wind offers "trillion dollar" opportunity for Big Oil: WoodMac