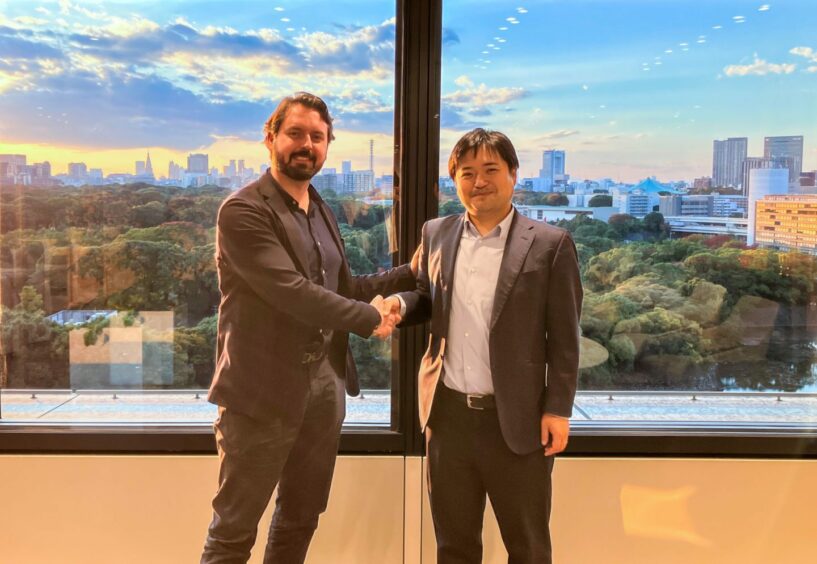 Rovco has agreed a new partnership with Horizon Ocean Management (HOM) that will see the pair provides services for the growing offshore wind market in Japan.
HOM – a subsidiary joint venture between Mitsui and turbine services firm Hokutaku – has signed a memorandum of understanding (MoU) with the Bristol-headquartered subsea robotic and hydrographic survey firm, under which the two intend to co-operate to offer through-life subsea asset integrity and balance of plant survey solutions for the burgeoning market.
The agreement will see both work to analyse the current market and demand, and develop asset integrity programmes to support the maintenance of critical infrastructure.
It also includes a joint business development agreement, which would see the two strengthen commercial ties and promote new projects. Joint proposals have already been submitted to several clients for a number of future operations and maintenance projects, the pair said.
Rovco said it will harness its experience gained across the UK and European sectors, to support technology adoption in Japan.
Rovco chief revenue officer Simon Miller said the partnership was "a significant milestone" for the company.
"The Japanese offshore wind sector is rapidly upscaling, and this is an exciting opportunity for us to work alongside Horizon Ocean Management, sharing vital insight into subsea asset integrity best practices, whilst introducing both established and emerging technologies that help capture, interpret and present key infrastructure performance against design criteria and ensuring operational uptime with overall economic benefit to our customers."
It comes in the wake of the Japanese government's unveiling last year of ambitious plans for offshore wind expansion, including a 10GW offshore wind target by 2030 – en route to some 30-45 GW by 2040.
It also intends to achieve an industry-wide cost reduction target of 8 to 9 yen/kWh (around £0.05) between 2030 and 2035.
HOM managing director Nobuyuki Takagi added: "The European offshore wind supply chain has a wealth of marine and subsea experience via its long history in sectors such as oil and gas, in order to realise our national offshore wind deployment vision, HOM believe that learning from and working with the leading companies in these more advanced markets will develop and improve Japanese competence earlier, ultimately helping to establish middle to long-term local capability.
"We identified Rovco as one of the most innovative subsea inspection companies and are delighted to be collaborating with them here in Japan."
The partnership follows a major offshore wind event in Tokyo, in which several UK and Scottish companies including SSE, Xodus, and Flotation Energy were laying the groundwork to play a key role in developing Japan's nascent offshore wind market.
Many eyed potential opportunities in EPCI contracting, installation, and commissioning, as well as Scotland's subsea expertise, given the limited indigenous offshore capability in Japan at present.
Recommended for you

Orcadian: Ping's Pilot play points to 'area plan potential'