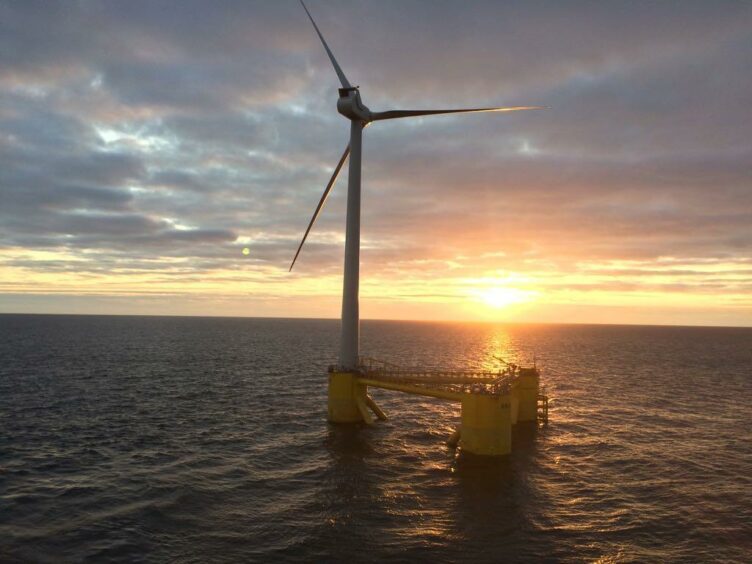 Floating wind developer BlueFloat Energy and consultancy Estate Energy have announced joint plans for three wind projects offshore Australia.
Total capacity across the proposed projects – which include both floating and fixed-bottom systems – will reach a mammoth 4.3 GW.
The two firms said their partnership would combine BlueFloat's experience in offshore wind with Energy Estate's strong local presence, development expertise and track record.
Their plans include the 1.4GW Hunter Coast project, a floating wind scheme located off the coast south of Newcastle in the Hunter Coast region of New South Wales; the 1.6GW Wollongong project, which will also use floating technology, located across two sites off the coast of Wollongong in the Illawarra region of NSW; and the Greater Gippsland scheme, a 1.3GW project which will use bottom-fixed technology and will be located off the coast of the Gippsland region of Victoria.
The latter project, located in the Bass Strait, would stand to benefit from "world class wind resources" of up to 12m per second in some areas.
The two said that that offshore wind is "a key enabling technology for Australia" as the nation looks to a net zero future.
BlueFloat Energy has a growing pipeline of offshore wind projects in multiple markets, including bids in the upcoming ScotWind lease round in the UK. It said its first Australian projects build on its partnership with Energy Estate and another agreement with Elemental Group in New Zealand.
Nick Sankey, based in Melbourne, has been appointed as country manager for BlueFloat to help accelerate development activities.
The companies said they were also assessing a number of additional sites in each of Victoria, South Australia and Tasmania, and plan to announce further projects in early 2022.
"The timing of our announcement comes hot on the heels of Australia's Federal Government passing legislation that provides a framework for developing offshore wind projects here. This is a pivotal step as the Offshore Electricity Infrastructure Bill 2021 establishes a regulatory scaffold to enable the construction, installation, commissioning, operation, maintenance, and decommissioning of offshore electricity infrastructure," said Mr Sankey.
"Offshore wind energy is booming globally and now it is Australia's time. We are excited by the prospect of introducing the two types of offshore wind technology (floating and fixed) into Australia, as this will enable us to harness some of the best offshore wind resources globally," added BlueFloat CEO Carlos Martin.
The partnership also committed to promoting common infrastructure solutions with other offshore wind developers, such as shared transmission corridors and offshore transmission networks, and assess how to integrate "large-scale, long-duration energy storage" as well as green hydrogen and e-fuels into their blueprints.
Australia currently has no installed offshore capacity, although ten projects have been proposed of late, with a total of 25GW of potential generating power. Its onshore market is far stronger, with around 9.5GW installed as of the end of 2020, according to the International Renewable Energy Agency (IRENA).
Recommended for you

Offshore wind firms urged to help protect local fishing industry