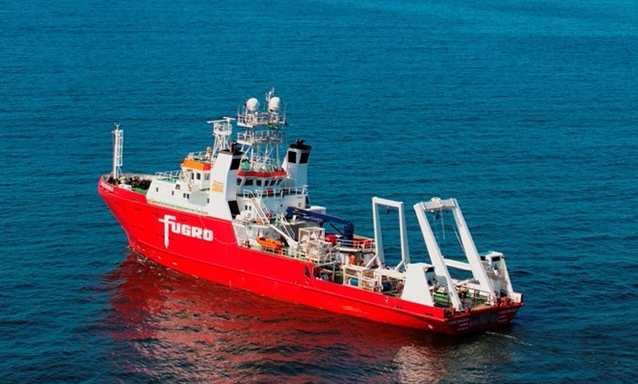 Losses widened at Dutch geo-data services firm Fugro last year due to the impact of the Covid-19 pandemic and the oil and gas industry downturn.
Pre-tax losses totalled £40.5 million for the 12 months, against a deficit of £19.9m in 2019, while revenues dropped about 15% to £1.2 billion.
The results reflected restructuring costs of £15.2m and asset impairments of £5.1m.
Over the course of the pandemic, the company has reduced its headcount by about 10%, or 1,000 roles.
Before Covid struck, Fugro employed more than 600 people in Aberdeen, where one of its remote operations centres is based.
Fugro said its financial figures would have been worse, but for its continued diversification efforts, particularly into offshore wind.
In the second half of 2020, 59% of revenue came from renewables, infrastructure, nautical and other non-oil and gas related markets.
It had a backlog of £750m at the end of 2020, down 8% year-on-year.
Fugro chief executive Mark Heine said the firm's results demonstrated its "resilient" operating model.
He said: "Despite the operational complexities and in close cooperation with clients, we have been able to continue working on the majority of our projects, while maintaining health and safety as a first priority.
"To protect our profitability and liquidity, we have acted decisively by promptly implementing a comprehensive cost reduction programme."
Mr Heine also said the company was well-positioned to benefit from the transition towards carbon neutrality being embraced by many nations.
He added: "We expect to return to more normal market conditions in the second half of the year.
"Our management agenda is: to manage our cost base and cash flow; to complete the turnaround of the land business; to further strengthen operational and commercial excellence; to enhance our service delivery with new market leading digital solutions; to divest Seabed Geosolutions and to accelerate our ESG roadmap.
"For Fugro's own operations, our target is to be carbon neutral by 2035."