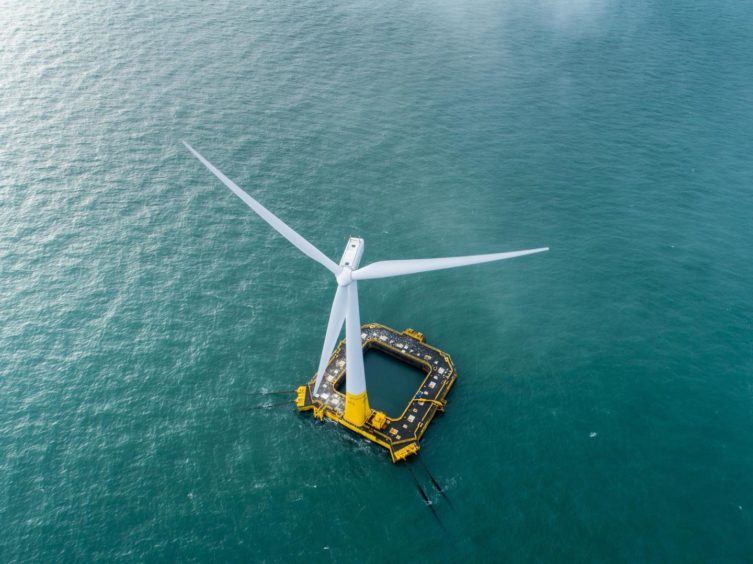 The European Commission has approved French plans to offer more than €2 billion in support for a new floating wind farm off Brittany.
Earmarked for a site off the coast of South Brittany, the floating offshore wind farm will be the first commercial project of its kind in France.
It is expected to have a capacity of 230-270 MW, and to generate 1 TWh of renewable electricity per year over a lifespan of 35 years.
French authorities plan to offer the operators of the scheme a monthly variable premium under a two-way Contract for Difference (CfD) scheme – similar to that used in the UK's government-backed renewables procurement rounds.
Beginning with first operations of the wind farm in 2028, the 20-year scheme will have a total maximum budget of €2.08 billion.
The EC ruled on Monday that the measure will contribute towards achieving France's energy and environmental targets, and the objectives of the EU's Offshore Renewable Energy Strategy and the European Green Deal.
On this basis, the Commission approved the process under EU State aid rules.
Bidders for the project will compete mainly on the basis of the amount of aid per MW of installed capacity.
Ten consortia were pre-selected to bid for the scheme in 2021, and will submit bids early this year.
The groups include: CIP and ENI; a joint venture of EDF Renewables and Maple Power; a consortium of Elicio and BayWa; Equinor; Iberdrola; Ocean Winds, a joint of Engie and EDPR; RWE; a consortium of Shell, Valeco, EnBW, and Eolien en Mer; a consortium of TotalEnergies, Green Investment Group and Qair; and a consortium of wpd, Vattenfall and BlueFloat Energy.
The winning bid is expected to be announced some time second half of 2023.
Eventually two floating schemes are planned for this marine area, with plans for a further 500 MW site to be developed later in the decade using a shared grid connection.
Recommended for you

UK Government looks beyond price for 'most impactful' CfD round yet