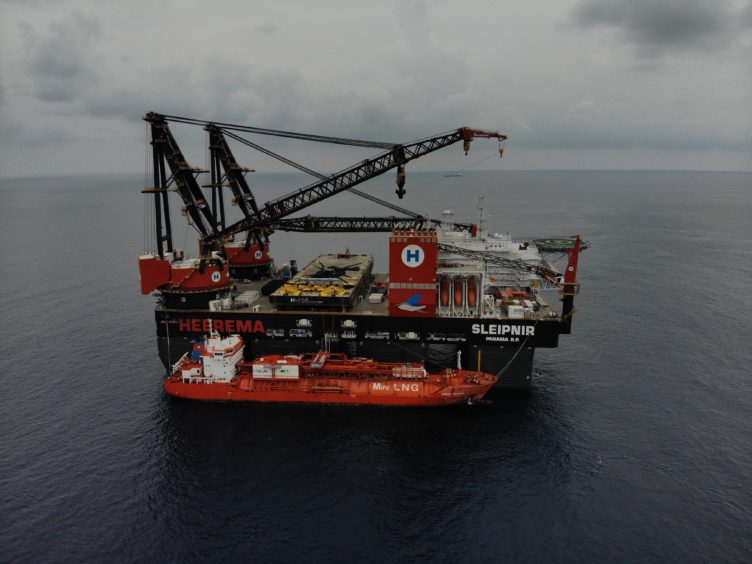 Heerema Marine Contractors (HMC) has successfully completed jacket installations for Ørsted's major Hornsea Two offshore wind farm development.
The Dutch-headquartered company's Sleipnir offshore crane transported and fitted the foundations for the project's reactive compensation station (RCS) platform in the Southern North Sea.
It follows the installation of the platform for the offshore substation (OSS) earlier this month.
In August, the 1500 metric ton RCS jacket and 5000 metric ton OSS jacket set sail from Batam in Indonesia bound for the project site, a journey which took around 50 days.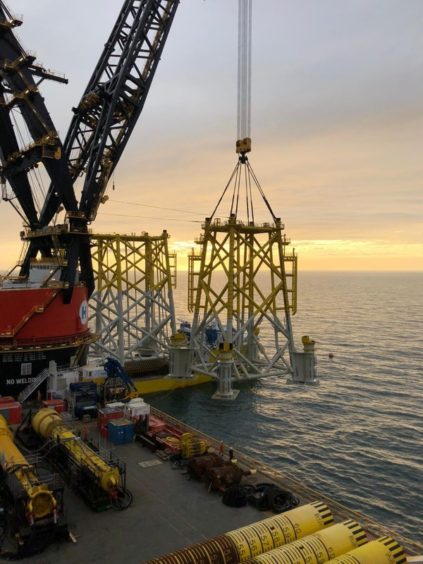 During the installation, Sleipnir was powered using emission-reducing LNG fuel, reducing tis carbon dioxide emissions by 25% and it nitrous oxide emissions by 92% as part of HMC's plans to go carbon neutral this year.
It brings to an end around two years of work between HMC, Ørsted, fabricator SMOE in Batam, and transportation subcontractor Biglift.
HMC is expected to return to the development in 2021 to complete its scope.
With a planned 165-turbines, Hornsea Two, located around 55 miles off the Yorkshire coast, will be the biggest offshore wind farm in the world when it becomes fully operational in 2022.
It will have an installed capacity of 1.4 gigawatts, enough to power 1.3 million UK homes.
Register for free to join Energy Voice's virtual Energy Transition Idea Exchange (ETIDEX) summit on November 19 at www.etidex.co.uk