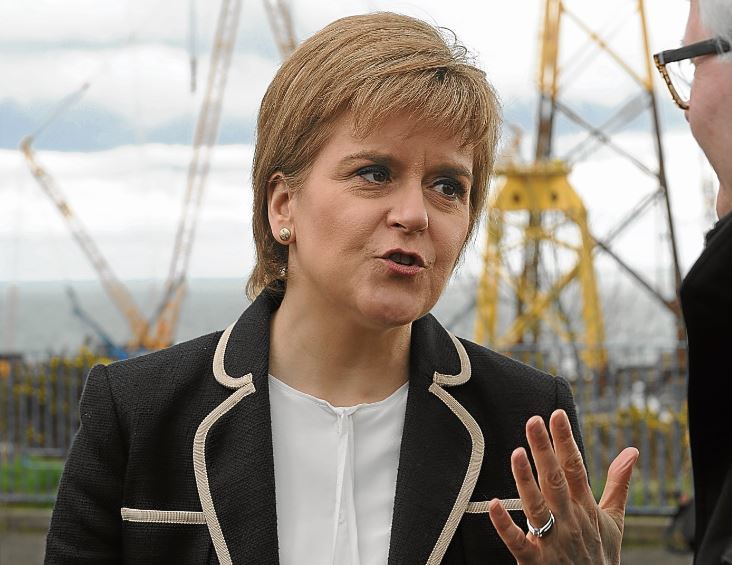 Trade union leaders have urged Nicola Sturgeon not to give up on Scottish manufacturing firm Burntisland Fabrications (BiFab) as it "teeters on the brink of collapse".
The Scottish Trades Union Congress (STUC) has written to ask the First Minister to seek a "political resolution" to a lifeline North Sea wind farm contract.
BiFab owner DF Barnes said last week that a Scottish Government decision to pull support for the firm had made winning the contract for eight turbine jackets on the NnG wind farm project "very challenging".
But French developer EDF has refused to rule out a deal.
STUC general secretary Roz Foyer said: "It is to the benefit of no one, whether in government or industry, for BiFab to be added to the list of supply chain failures."
A spokeswoman for the Scottish Government said: "We will continue to do everything possible to support the business."