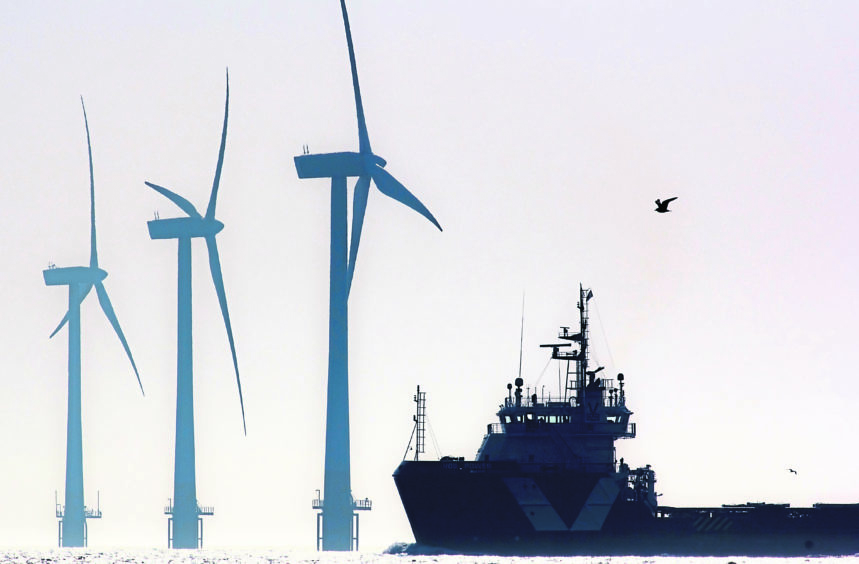 Renewable energy operator Red Rock Power has formed a 50:50 joint venture with Irish energy group ESB for Inchcape Offshore Limited and its major offshore wind development.
The firms declined to give any financial details of the deal, but the move comes as ESB, through its Brighter Future strategy, has ramped up its investment and expertise in offshore wind generation.
Inch Cape is set to be constructed 15km off the Angus coast and to become one of the country's largest single sources of renewable energy.
It is projected to provide power for up to one million homes from up to 72 turbines.
The scheme recently received approval to increase its capacity to up to one gigawatt having already secured both onshore and offshore consents in 2019.
The wind farm will connect into the national grid at Cockenzie in East Lothian.
The project was unsuccessful in last year's Contracts for Difference energy auction, which sets the price the Government will pay for power.
Despite the setback, the firm said at the time it remained fully behind the ambitious project.
Guy Madgwick, Red Rock Power chief executive said: "Inch Cape will, without a doubt, make a considerable impact on the country's clean energy targets and create significant opportunities to support a green economic recovery.
"We sought a partner who shared our passion for renewable energy, supporting UK industry growth and tackling climate change.
"We are excited to be working with ESB and for the potential to collaborate on other projects in the future as we continue to expand our company.
"We look forward to working alongside our colleagues at ESB on the project and to applying synergies within our teams to drive the development forward to a successful build."
In addition to Inch Cape, Red Rock's UK wind portfolio currently includes 50MW Afton operational onshore windfarm in East Ayrshire and a 25% share of Beatrice Offshore Wind Farm in the Moray Firth.
ESB operates across the electricity market in Ireland and opened an office in Glasgow in 2017 to expand further renewables opportunities.
The Inch Cape project is led by Adam Ezzamel, who has previously worked on offshore wind projects Aberdeen Bay and Neart na Gaoithe.
Mr Ezzamel said the scheme was "very much in the concept phase".
He said: "We are trying to make it as optimal as possible to deliver as much renewable energy at low cost.
"We have made a number of significant strides over the last year, increasing the capacity by 35% so we'll be powering in excess of one million homes with completely renewable energy instead of 700,000.
"We have also brought the cost per megawatt hour of the development down by 20% and we are exploiting the accelerating technologies that are available in our industry."
Mr Ezzamel said the project had created around 50 jobs so far, with the number set to increase during the construction phase, with further posts created in the supply chain.
He said: "We are at day zero of the joint venture, and we'll be taking the first of the next couple of months to really take stock to assess what our options are for moving forward."
Register for free to join Energy Voice's virtual Energy Transition Idea Exchange (ETIDEX) summit on November 19 here.