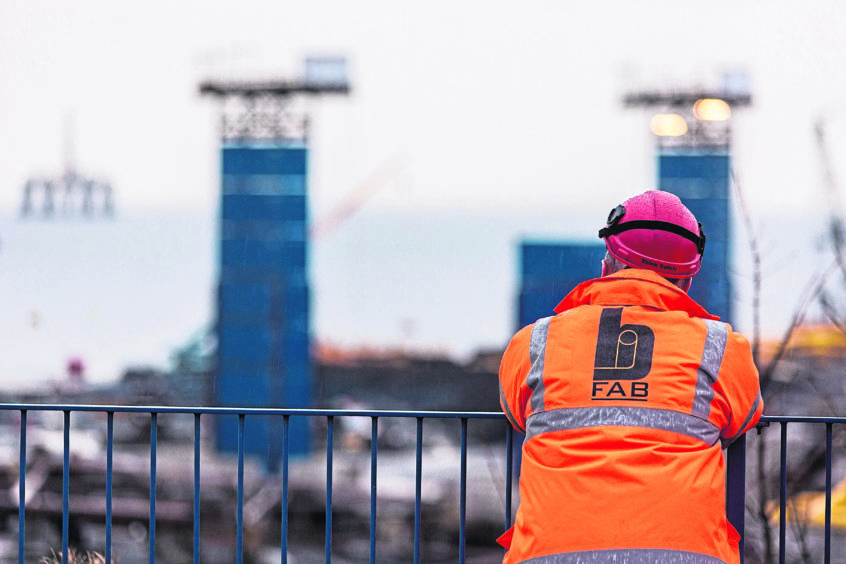 At the start of last month, Scotland's Just Transition Commission generated domestic headlines after criticising the Scottish Government's handling of the BiFab crisis.
The fabrication yard at Methil had earlier failed to win part of a huge turbine jacket contract for the Seagreen offshore wind farm project, the work having been snapped up by Chinese and Middle East interests.
In a letter to ministers, commission chair, Professor Jim Skea, warned that Holyrood's failure to support the construction of wind-farm components at Scottish yards risked undermining confidence and belief in Scotland's move to a low carbon future.
Prof Skea, described the BiFab situation as  "a pivotal moment in asserting the principles of a just transition".
"We believe that is it imperative that the Scottish Government signals that it is has fully understood the public concern caused by recent events and stands ready to take real action to address the social and economic damage and prevent similar circumstances arising in the future.
"No stone should be left unturned in seeking to remedy the current situation at BiFab through dialogue with all parties concerned."
BiFab was placed into administration on December 3.
But what is "just transition"? The concept is more readily found in Continental Europe than in the UK, where it is barely know.
In short, it is a vision-led, unifying and place-based set of principles, processes, and practices that build economic and political power to shift from an extractive economy to a regenerative economy.
This means approaching production and consumption cycles holistically and waste-free. There is a very strong socio-element to it.
The commission was set up in 2018 and Holyrood is  duty bound to take its recommendations seriously. It operates with a cross-sectoral panel of 12 experts in their various fields, including oil and gas.
He, is a Scottish academic, professor of sustainable energy at Imperial College London's Centre for Environmental Policy; plus he is and a member of the Bureau of the Intergovernmental Panel on Climate Change and is a work group co-chair at the UK government's Committee on Climate Change.
A core purpose is to advise on how to "design and deliver low carbon investment and infrastructure, and make all possible efforts to create decent, fair and high value work, in a way which does not negatively affect the current workforce and overall economy".
It published a cautious interim report in February, advice for a "green recovery" in July and will deliver its recommendations in full next spring, about three months later than originally planned.
Returning to the letter, Prof Skea warned: "Events demonstrate the critical need to invest in and support regional supply chains that can participate in a green recovery and the transition to a net zero economy.
"We are in no doubt of the significant opportunity we have here in Scotland to build and grow our net zero economy. However, without concrete action and investment we risk repeating the situation we find ourselves in currently, with jobs and economic prosperity lost abroad."
Zooming in on energy, the current situation in a nutshell is:
•        Coal is almost history in the wider UK and Scotland, with the shut-down of Longannet power station in 2016.
•        Domestic will soon decline but the industry remains crucial to the Scottish economy.
•        The renewables transition started more than 20 years ago but has moved at glacial speed in supply chain terms.
•        There is an almost total lack of a credible low carbon energy systems research, development and manufacturing base.
•        Scotland/wider UK have so far been poor at transferring skills into low carbon opportunities.
It's a very complicated situation made all the more challenging to the Commission because, in Prof Skea's words: "The diversity of livelihoods and considerations that the commission needs to take into account is truly staggering.
"It really has been a learning experience for most of us. Just transition touches on all parts of the economy and society and none of us can be experts in all of it.
"What we're looking for with the commission is getting the judgements of the people who serve on in. We are not analytically heavy and that makes us different to, for example, the UK  Committee on Climate Change, which I sat on and which had a lot of analytical firepower.
"We don't have that. We're instead bringing the wisdom, the prejudices – whatever members want to take a view on."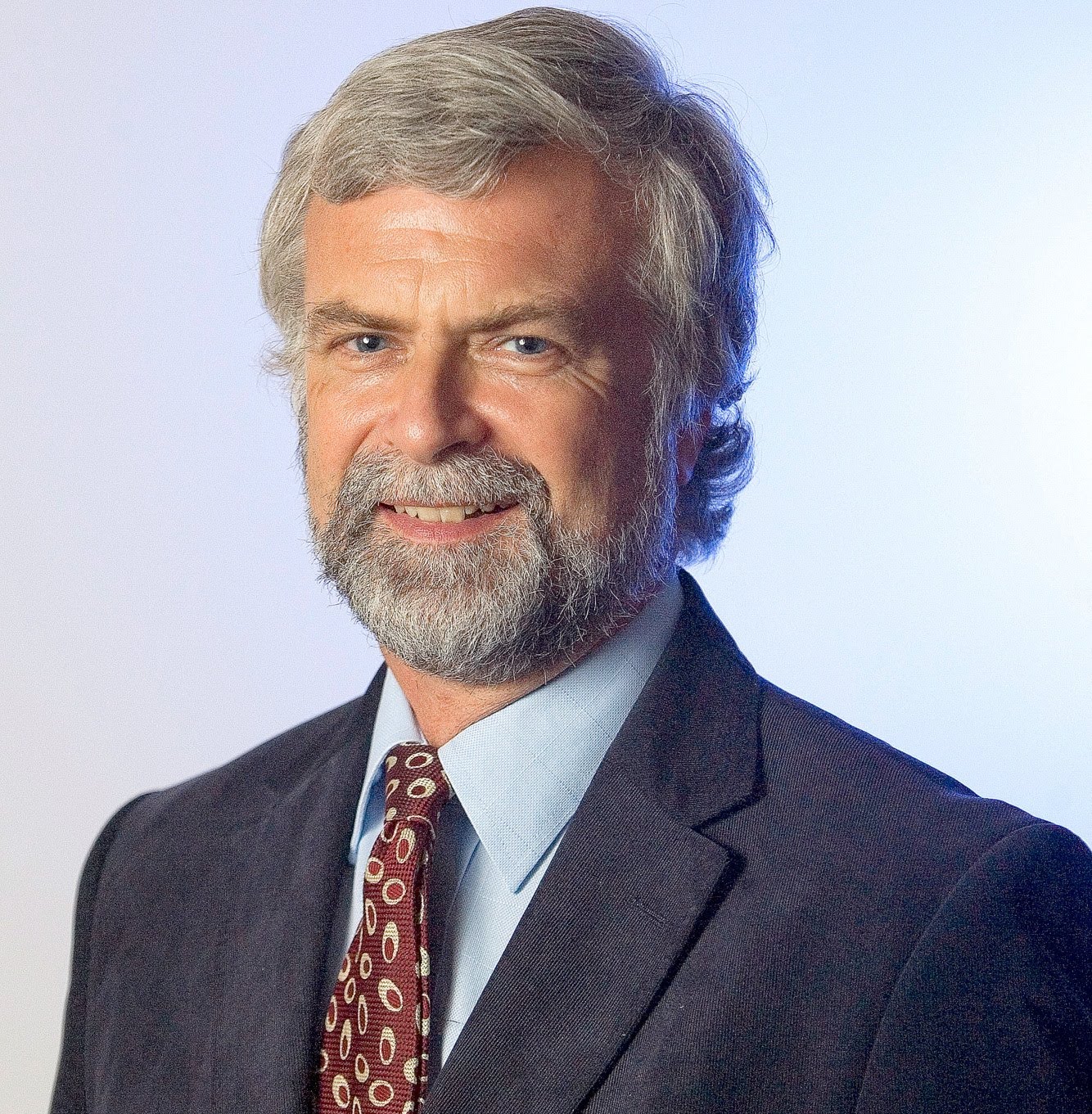 Turning to Scotland's journey towards net zero, Prof Skea indicated that it had barely begun and was "extraordinarily ambitious".
"Quite frankly, and I hate to say this because anyone in the renewable energy business would probably be insulted, but renewables is the easy bit of it," he said.
"A relatively small number of people can make gigawatts-sized decisions with offshore wind. That in itself is enormously challenging. But, at the same time, it's easy because there are not so many organisations involved.
"But something that absolutely ticks all the boxes is energy efficiency and retrofitting homes. It reduces carbon footprint, it reduces fuel poverty and it creates work relatively quickly.
"But most of the other stuff is going to be more slow-burn. We've had lots of discussions about carbon capture and storage (CCS); hydrogen – the sort of solutions which, when you take them to citizens' assemblies, people tend to be a lot more sceptical about and prefer to focus more on the behavioural social changes."
But while the average citizen may be sceptical about CCS, Prof Skea is positive.
"There are around 25 or so projects operating worldwide, some in places like Saudi Arabia for enhancing oil recovery," he said. "What these projects demonstrate is a that we can indeed capture carbon and in my view, there's no better place in the world to do this than among the countries surrounding the North Sea.
"One of the biggest problems you get is the public acceptability of sticking carbon under one's feet. That's been a big problem in Germany and the Netherlands and so the very idea that the problem can be offshored under the North Sea is surely a huge advantage.
"And the UK is quite unique in that the environmental NGOs have bought into CCS in the way that counterparts in Continental Europe have not."
Prof Skea believes COP 26, to be hosted next year in Glasgow, should be used to really promote North Sea CCS as a serious piece of the carbon mitigation arsenal.
He said: "It is very important for the host country to send out the symbols and tokens of their commitment to low carbon agendas. I wouldn't be surprised if we see something more significant in the UK – it may be Teesside rather than Scotland."
Prof Skea really does want to see technology development and manufacturing anchored here and not simply bought in.
"Obviously, as we both know, we've seen lots of green investment, especially in offshore and onshore wind, but it hasn't stuck in terms of creating local jobs to the extent that people had expected," he said.
"The notion that we were going to be the Saudi Arabia of renewable energy has so far turned out not to be the case.
"Have said this, one of the key messages from the commission is that we do have to be realistic about expectations because dashed hopes are not a way of building up trust among people to move forwards.
"Frankly, Saudi Arabia probably has more in the way of renewables than Scotland at this time if you take the huge solar energy investment made in that country.
"We need to be cautious about hyperbolic claims about our ambition. Seriously, if they are dashed, people will not believe the promises made.
"Which is why the first principle that we established at the commission about getting sectoral plans in place that are credible and which people can buy into are critical."
Of course, any organisation created to build such sectoral plans depends upon the policies that have been developed by successive governments, implemented and perhaps later scrapped for whatever reason.
For example, in the early days of North Sea oil, local content was overseen and to some extent assured by the long defunct Offshore Supplies Office, but that has not been possible under EU rules with renewables, not even to kick-start activity.
Assuming that there has been real, meaningful interest in developing technologies and green technologies manufacturing in the UK to start with, it has in part been scuppered by failure to compete under EU competition laws.
Prof Skea said: "In the 1960s and 70s, we taxed the oil companies and took money from them. That gave government leverage that could probably have even got around state-aid rules to raise local content. Now we're at the opposite end of the spectrum. The industry is looking for tax allowances for decommissioning and the degree of leverage has grown.
"With low carbon, one of the key considerations is that we really need to focus on building up the supply chain until we have companies and people who can genuinely compete in the global marketplace."
Energy Voice warned 20 years ago that if the UK didn't establish credible offshore wind turbine manufacturing capability, Asia-Pacific countries would grab the business and flat-packed turbines would arrive aboard car-carrier style ships, ready for planting out onshore and in the North Sea.
Today, that is coming to pass. Indeed, the UK has been check-mated when it comes to low carbon technology development and manufacture, unless companies such as Global Energy Group and Bi-Fab are supported and win meaningful work.
One of the duties of government is surely the creation of good infrastructure to encourage socio-economic growth?
However, as was pointed out at a recent commission community engagement session, central government (London and Holyrood) is distant and prone to grabbing power. Local representation is nothing like as strong as it sis among EU member states.
Is Prof Skea confident that Holyrood will actually "get it" when the commission reports in spring?
"We've already had many conversations with ministers and Roseanna Cunningham (climate change and land reform) is the MSP who's the lead for us. I think she gets it completely, judging from the conversations that she and I have had.
"The question to consider is where the commission sits in terms of the constellation of advice available to the Scottish Government, such as a fair work convention, human rights commission, infrastructure commission and so-forth.
"The USP of the commission is that kind of social conscience about the equity issues associated with making that transition to Net Zero.
"The fairness side is absolutely key. It's about trying not to leave people behind. That's our particular niche."
Recommended for you

Harland and Wolff appoints former Shell boss to board