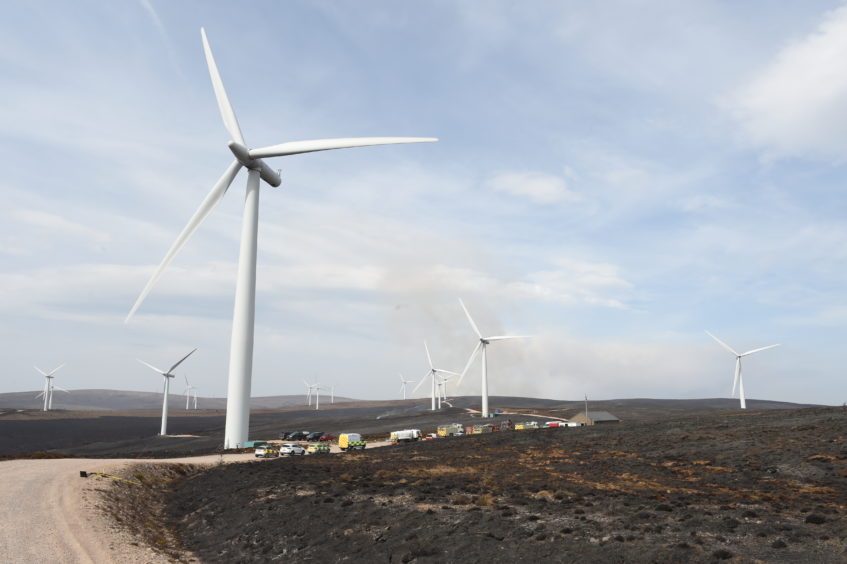 Fred Olsen Renewables application to develop Paul's Hill II wind farm in Moray has been approved by Scottish ministers.
The six turbine site, 5km west of Upper Knockando, is an extension of the existing, operational Paul's Hill Wind Farm.
Combined, the 34 turbine wind farm will be capable of producing over 85MW of electricity.
Fred Olsen Renewables has been operating Paul's Hill Wind Farm since 2006.
With construction anticipated to commence in 2022, the project will be operational by 2023.
The site was in jeopardy in April 2019 after flames that took hold in dry grass spread to the development.
Fred Olsen donated £10,000 to a charity dedicated to helping emergency services after fire crews saved the turbines from the massive blaze.
Finley Becks-Phelps, UK development director, at Fred Olsen Renewables, said: "We are delighted that the Scottish Government has granted consent for Paul's Hill II.
"We have worked for several years to design this project. During this time, we have made sure that our proposals reflect feedback from many stakeholders, including the local community.
"To date, Fred Olsen Renewables has contributed more than £800,000 to the communities closest to the Paul's Hill Wind Farm, and Paul's Hill II will also deliver a raft of benefits.
"This includes creating up to four full time roles, including up to eight related roles during the operation period and delivering opportunities for local contractors.
"The wind farm will also provide over £3,000,000 in community benefit to support sustainable community initiatives.
"We look forward to continuing being part of the local area and working closely with the Council and communities to make sure that the social and economic benefits are realised locally."
Recommended for you

Fred Olsen unveils new floating wind foundation