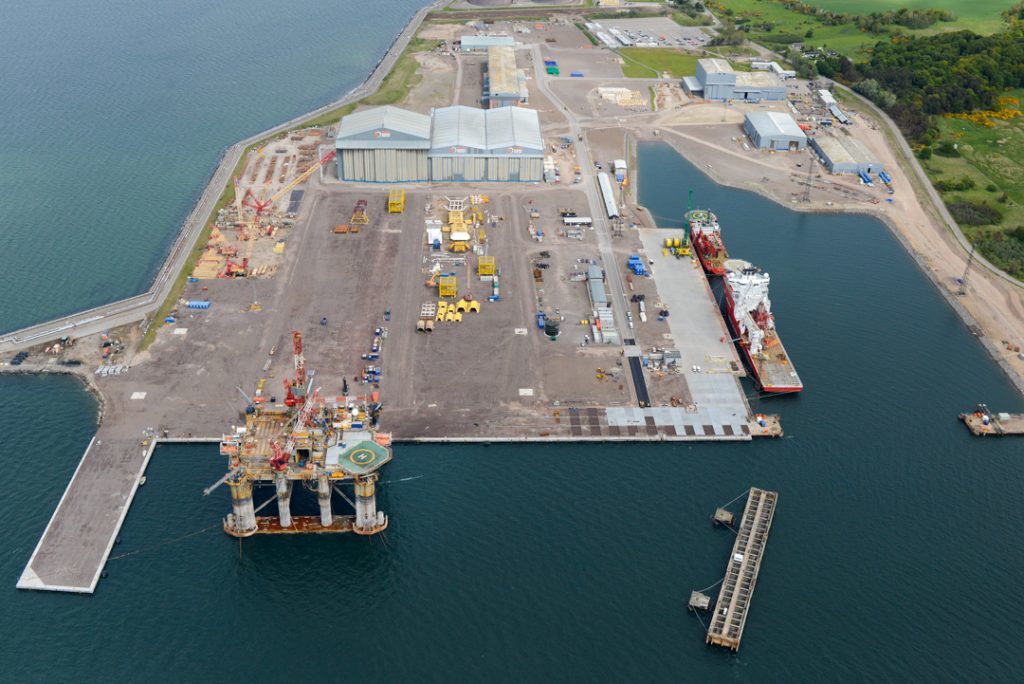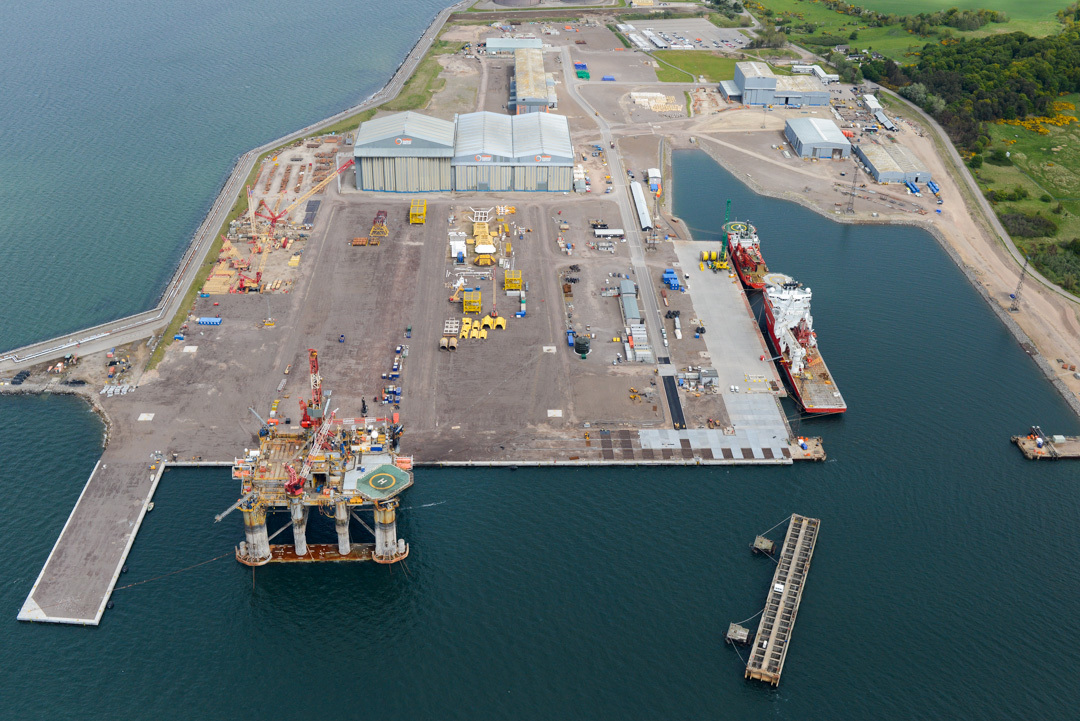 Global Energy Group (GEG) has secured backing of up to £8.3million from development agency Highlands and Islands Enterprise (HIE) for a £19m project to extend the quayside at its Port of Nigg facility.
It has been forecast more than £11m of additional business will be attracted to the area and almost 40 jobs created in the first three years after the new 700 foot East Quay is completed.
Yesterday HIE said the development would help the north economy benefit from the growth of the renewable energy sector, as well as meeting the needs of existing clients at GEG's Nigg Energy Park and its port, at the entrance to the Cromarty Firth.
The announcement was welcomed by Scottish Government energy minister, Paul Wheelhouse.
Mr Wheelhouse said: "Offshore renewables represent a huge opportunity not only for the region, but for all of Scotland and we are committed to making the most of this to support growth within the Scottish supply chain, bring new projects to Scotland and build a green recovery from Covid-19.
"This announcement marks a significant step as we continue to push forward with our ambitious and world-leading net-zero targets and a target of seeing 11GW of offshore wind developed in Scotland's waters by 2030, alongside the launch of Crown Estate Scotland's first ScotWind leasing round."
He continued: "Nigg is recognised globally for the abundance of knowledge, skills and expertise it has to offer, including in offshore wind and marine energy projects, and is also recognised for the role it now plays in the energy transition."
HIE chairman, Alistair Dodds, added: "The Highlands and Islands is already a leading region in the advent of renewable energy and indeed punching above its weight in the transition to a net-zero economy.
"At Emec, in Orkney, they're combining flow battery technology with tidal energy to produce green hydrogen and the world's first large-scale tidal array is performing well in the Pentland Firth. The region has many natural advantages for this transition, and our ports and harbours will be vital assets in unlocking that potential.
"Port of Nigg is very much at the heart of that. It has been a key player in the energy sector and its potential to contribute to and secure benefits from the growth in renewables is clear.
"This is a very welcome initiative by Global Energy Group and one that will benefit the region for many years to come. We are very pleased to be able to support the project and look forward to continuing to work with the company as it implements its plans."
Work on the new quay is due to start in April and expected to be completed by spring next year.
During the 1970s, Nigg Yard, in Easter Ross, was used to build platform structures for the emerging North Sea oil and gas industry and had a workforce of around 5,000.
Inverness-based GEG, headed by Highland businessman Roy MacGregor, acquired the then virtually derelict site from US company KBR in 2011 and announced its intention to redevelop it as a "multi-user, multi-sector" energy industry facility.
In 2015, with backing from HIE, GEG opened a new 1,200ft quay there, taking the port's total quayside to around 3,000ft.
Port of Nigg facilities director, Rory Gunn, said: "The investment required to transform Nigg into what it is today is significant, and we are eternally thankful to HIE for their continued support on this journey.
"This new quayside will greatly enhance the capabilities of our port, and help to attract further customers, inward investment and job creation."
Recommended for you

Hydrogen: Nine projects to watch out for in north-east Scotland