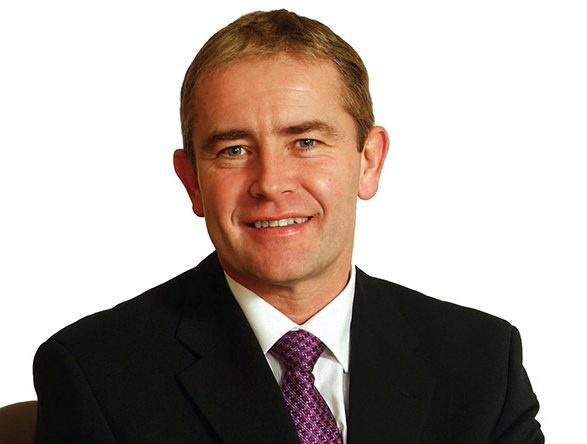 Energy firm Parkmead Group, of Aberdeen, has raised £4 million through the sales of two tracts of land from its portfolio.
Parkmead did not identify the buyers or specify where the "non-core" land was located.
The London-listed firm said it had retained sites with the greatest potential for hosting renewable energy projects.
Parkmead is particularly excited about the prospects for its acreage adjacent to the 33-turbine Mid Hill Wind Farm, 15 miles west of Aberdeen.
Technical studies are under way at that site.
The company heralded its entry into the renewables sector in 2019 through the acquisition of Pitreadie Farm.
Pitreadie was set up in 2015 and owned extensive acreage in Aberdeenshire.
The deal comprised a consideration of £4.9 million payable in new Parkmead shares, alongside the adoption of an existing £3.6m loan from Bank of Scotland.
Linda Cross, the wife of Parkmead executive chairman Tom Cross, held 75% of the shares of Pitreadie and had a director loan of £4.3m, which was settled in ordinary shares as part of the agreement.
Mr Cross said today that Parkmead was building a collection of "high-quality energy projects" and that successful divestments were testament to his team's ability to derive value from the firm's portfolio.
He added: "Parkmead is excited about the potential of its renewables portfolio, having already identified a number of locations for possible renewable energy opportunities within the group's remaining onshore acreage.
"In addition, as well as these organic opportunities to increase shareholder value, our team continues to carefully evaluate further renewable energy acquisitions that will complement our gas and oil projects."
Parkmead's revenues come from gas producing fields in the Netherlands.
The company is also trying to develop the Greater Perth Area in the UK North Sea via CNOOC's Scott platform.
In addition, Parkmead is expected to take over from Dana Petroleum as operator of the Platypus project in the UK southern North Sea.
Mr Cross built up Dana Petroleum before selling it and joining Parkmead.
Recommended for you

North Star Renewables secures £96m to build vessel fleet